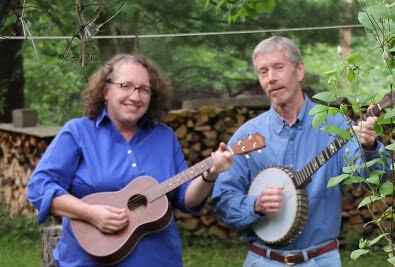 Cannon Valley Trail's weekly Voices of the Valley event will feature live music from InTandem and an animal skin exhibit from the Red Wing Environmental Learning Center on Saturday, Aug. 12.
Voices of the Valley is a free interpretive program made to assist visitors' understanding and exploration of the Cannon River Valley and provide educational programs for trail users.
Programs take place each Saturday throughout the summer from 11 a.m. to 2 p.m. at Cannon Valley Trail Welch Station Access.
Each event typically includes live music from area performers and pie cookie samples from Stockholm Pie & Plate in Red Wing.
Visitors are encouraged to bring lawn chairs to sit and enjoy the live music. Social distancing will be observed and recommended.
This week's Voices of the Valley features local musical duo InTandem, composed of Brenda Owens and Lee Mensinger.
InTandem performs folk, blues and roots music on guitars, a banjo, mandolin and ukuleles.
Red Wing Environmental Learning Center will also be at the event to exhibit some animal skins to touch and learn about.
The Red Wing Environmental Learning Center is a nonprofit organization that provides outdoor programs for Red Wing youth and the community to gain an appreciation for our natural world, develops skills for outdoor recreation, and encourages leadership development.
For more information on Voices of the Valley or Cannon Valley Trail, visit CannonValleyTrail.com.