For many people, the idea of renting a houseboat, finding a beach on a river island, and spending time with their families seemed like the perfect activity during a pandemic.
"Last year was one of our best years ever because of COVID," said Chris Creighton, general manager. "This was something that families could still do."
Located in the Alma Marina just above U.S. Lock & Dam 4, Great River Houseboats has six houseboats and three pontoons for rent. The houseboats are different sizes which sleep from two to ten, depending on what renters need. Reservations are strongly recommended, especially during July and August when Creighton said they are often fully booked well in advance. They rent boats from mid-May to mid-October.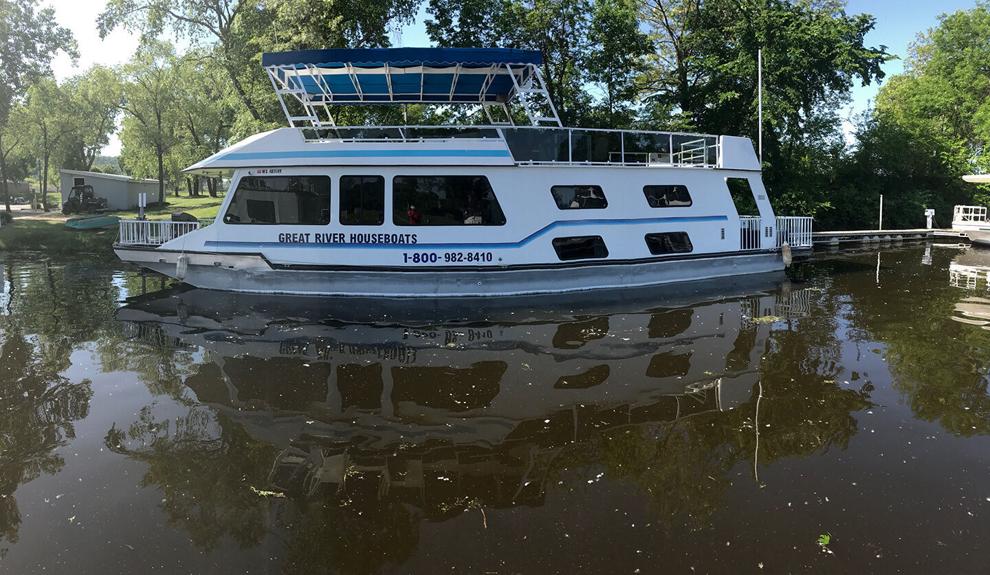 "Everything they need is on the boat," Creighton said. "Utensils, pots and pans, plates, coffee cups, coffeemaker, toaster, microwave and bedding. They might want to bring extra towels for drying off after swimming and taking a shower."
Handling a houseboat, especially with the current from the river, might be a little tricky, but Creighton said they have a training program, so renters don't need to be experienced boaters. 
"We make sure they are comfortable with the boat, and we don't leave them until they are comfortable," he said. "We also added an assisted rental. We will drive the houseboat out for them to a nearby beach. Then they can use a pontoon to cruise around the river. The pontoon will get you to more spots than one of our big boats."
Creighton said that some people like to beach the houseboat and stay in that area. Others like to go places, such as upriver to Pepin to eat at the Pickle Factory restaurant, or to the National Eagle Center and restaurants in Wabasha. 
"People enjoy seeing the different views along the bluffs," he said. "A lot of people come because they want to see the eagles, pelicans, and cranes, especially during the fall migration. They love being on the river and watching the barges go by."
He added that for many people, renting a houseboat is a great way to experience the quiet of the area.
"People love the sunsets and the scenery and getting away from everything," he said. "You know you are not in a busy town."