Pepin -- home to some 850 residents -- offers amenities larger communities would love to have.
Here's an itinerary for a summer day in this Wisconsin village located along the Great River Road and seated on Lake Pepin.
9 a.m.: Explore local history 
Take a couple of hours to visit historical sites and learn about one of Wisconsin's most famous residents: Laura Ingalls Wilder. 
The Little House wayside cabin (a cabin built based on "Little House in the Woods" and Wilder's birth place) is open year round for self-guided tours. 

The Little Plum Place is a 120-year-old one room schoolhouse. Tours can be arranged by calling 715-442-2295

If you have time, swing by the Laura Ingalls Wilder Museum in town. The museum and the cabin are $2 for students, $5 for adults and $14 for a family. In May through October the museum is open 10 a.m. to 5 p.m.
Check for upcoming events at lauraingallspepin.com.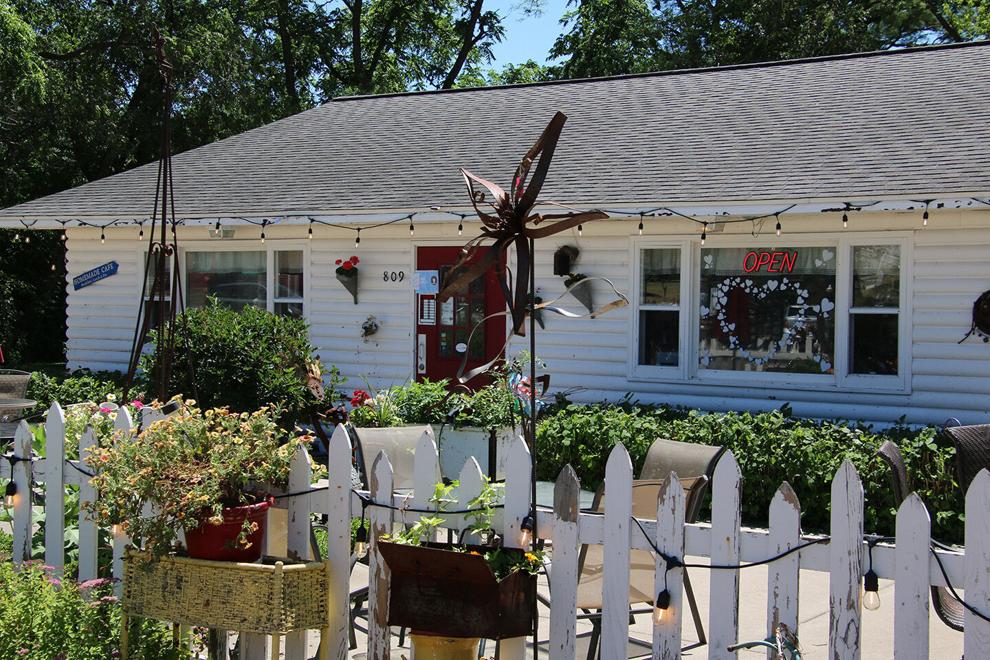 11:30 a.m.: Lunch at the Homemade Cafe
The cafe feels like home with its white picket fence, bushes of flowers and homemade food (as the name suggests). The menu changes by season but the one thing you can count on is the mouth-watering pie. 
Hours: 

Monday: 8 a.m. to 2 p.m.

Tuesday and Wednesday: closed 

Thursday: 8 a.m. to 2 p.m.

Friday: 8 a.m. to 8 p.m. 

Saturday and Sunday: 8 a.m. to 2 p.m.
For more information about the Homemade Cafe, call 715-941-1164 or visit the cafe's Facebook page: facebook.com/homemadecafeofpepinwi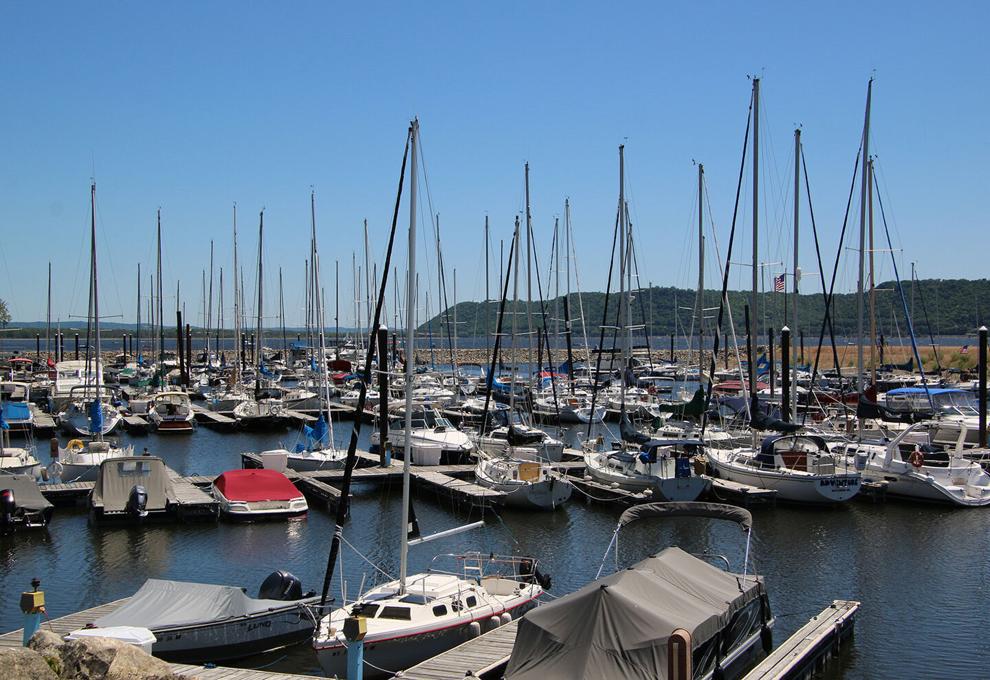 1 p.m.: Sail Lake Pepin 
Learn how to sail or go for a ride with Pepin Sailing School and Charters. 
Pepin Sailing says on the Visit Pepin website, "come sail with us. Whether you prefer a leisurely charter sailing experience with Captain Jerry or Captain Rob, or learning how to sail, Pepin Sailing School and Charters is here for you. Located at the Pepin Marina on Lake Pepin and the Mississippi, Pepin Sailing provides regularly scheduled sailboat rides, private charters, team building, groups, weddings on the good ship Windsong — a beautiful 32-foot Catalina 320. Captains Jerry and Rob are fully licensed by the United States Coast Guard for operation of vessels up to 100 tons. Want to learn to sail or be prepared as a first mate? Captain Jerry is a patient teacher know(n) internationally for his skill and good nature." 

Pepin Sailing School and Charters are open April through October, Thursday through Sunday.
For more information about Pepin Sailing School and Charters, email pepinsailing@gmail.com.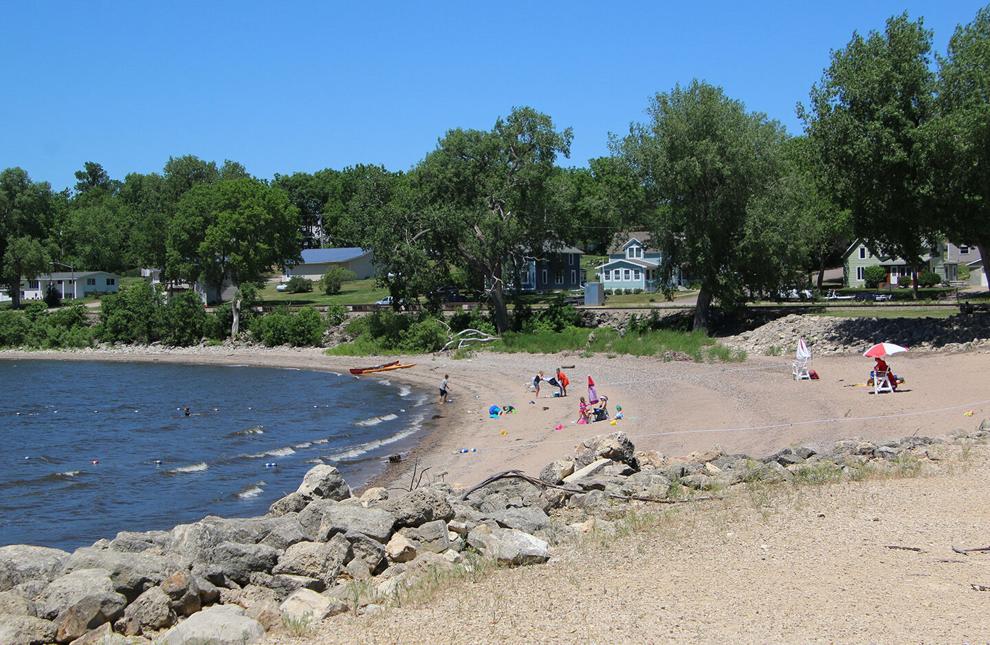 3 p.m.: Relax at the beach  
The sandy beach can be seen from the Pepin Marina. The quiet and clean beach is perfect for swimming, catching sun, making sand castles and every other quintessential beach activity. A lifeguard is not always on duty so swim with a buddy and keep an eye on kids. 
If you want to stretch your legs, walk around the marina or balance on rocks near the beach. 
5 p.m.: Dinner at Harbor View Cafe
A day of exploring, sailing and swimming in the sun can make you hungry. Fill up at the locally loved restaurant on the shore of Lake Pepin. The cafe explains, "since 1980, our critically acclaimed restaurant has provided elegant, eclectic food in a congenial and casual atmosphere. High quality, fresh ingredients go into everything we make: from homemade soups and breads, to seafood, meat and vegetarian entrees, to show-stopping desserts."
The menu varies by day. Recent entrees included an angus beef ribeye, Cuban pork tenderloin, beef curry, linguine papalina, stuffed mushrooms and beef short ribs.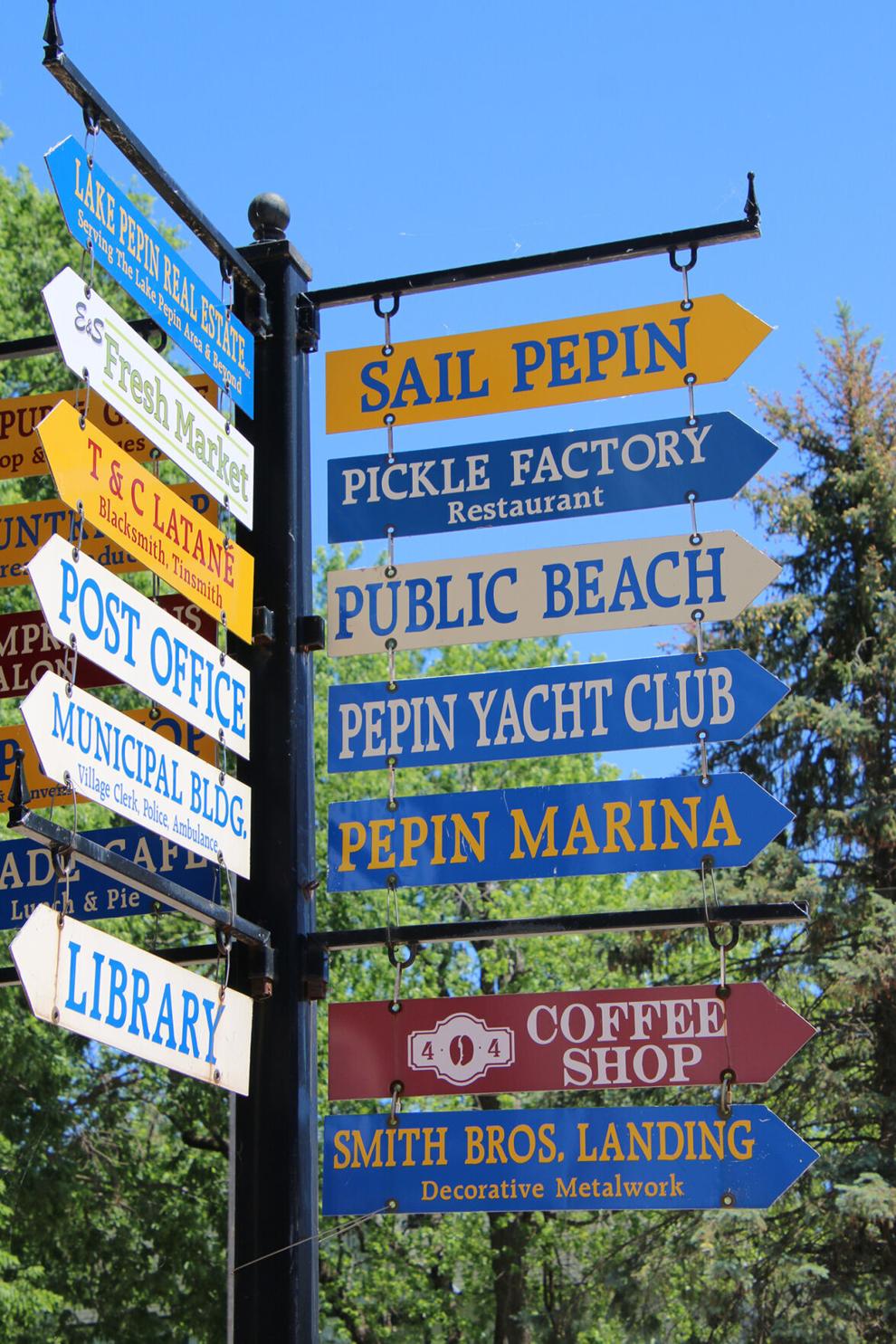 Harbor View Cafe is first come, first serve. It does not take reservations. 
Summer hours (Memorial Day through Labor Day)
Monday: 11 a.m. to 7 p.m.

Tuesday and Wednesday: Closed 

Thursday: noon to 7 p.m.

Friday and Saturday: 11 a.m. to 8 p.m.

Sunday: 11:45 a.m. to 7:30 p.m.
7 p.m.: Wine tasting at Villa Bellezza 
Travel to Italy without leaving Pepin at Villa Bellezza Winery. All the wines at the vineyard are available in the tasting room. Tastings for two people are complimentary with the purchase of four bottles of wine. Otherwise, tastings are three wines for $5.
For more information about wine tasting and other events and activities at Villa Bellezza, visit villabellezza.com.