Below are the Raider athletics results for the past week, Dec. 13-18:
Monday, Dec. 13
Hastings boys basketball traveled to Hudson, Wis., to take on some more "Raiders" and fell 67-55. No stats were available at the time of writing. Hastings was forced to reschedule its game with Apple Valley twice and hence did not play after the 13th until traveling to Woodbury tonight (the 21st). For a season preview of the Hastings boys, click here. 
Tuesday, Dec. 14
Raiders girls basketball hosted the Northfield Raiders and blew out their opponents 63-43. For a full recap of that win, click here. 
Hastings boys hockey traveled to Eagan where they thumped the Wildcats 5-2. The Raiders struck first on a power-play goal just 46 seconds into the game by Jake Harris, assisted by Luke Savage and Connor Stoffel. Eagan tied it up midway through the first period and it was 1-1 heading into the second period.
The Wildcats took a 2-1 lead in the second period before the Raiders answered with three straight goals in the period – Stoffel from Harris, Harris from Stoffel (short-handed) and Savage from Stephen Reifenberger and Logan DeBettignies – for a 4-2 Hastings lead through two periods. 
Harris got the hat trick in the third period on another short-handed goal (empty net), assisted by Stoffel, for the 5-2 final. 
Thursday, Dec. 16
Raiders boys hockey went to St. Thomas Academy and fell to the rival Cadets 7-1. After St. Thomas Academy went up 1-0 halfway through the first period, Reifenberger scored to tie the game, assisted by DeBettignies to tie the game through the first period. However, from there the Cadets scored six unanswered goals in the second and third periods for the blowout win.
Hastings continues its road stretch at Mounds View on Wednesday, Dec. 22, and then at South St. Paul on Monday, Dec. 27. 
Hastings boys swimming and diving went to Tartan and beat the Titans 97-82. The Raiders won six events: the 200 yard medley relay team of John Destross, Oliver Gergen, Philip Jensen and Tyler Wood with a time of 1 minute, 53.66 seconds; Taylor Schmaltz in the 200 IM in 2:18.79; Charlie Jensen in the 1-meter dive with a score of 164.20; Gergen in the 100 freestyle with a time of 55 seconds flat; Caleb Urban in the 100 breaststroke in 1:04.77 and 400 freestyle team of Isaac Schalk, Gergen, Philip Jensen and Adam Duer (3:41.45).
Hastings next swims on Jan. 6 at Simley.
Friday, Dec. 17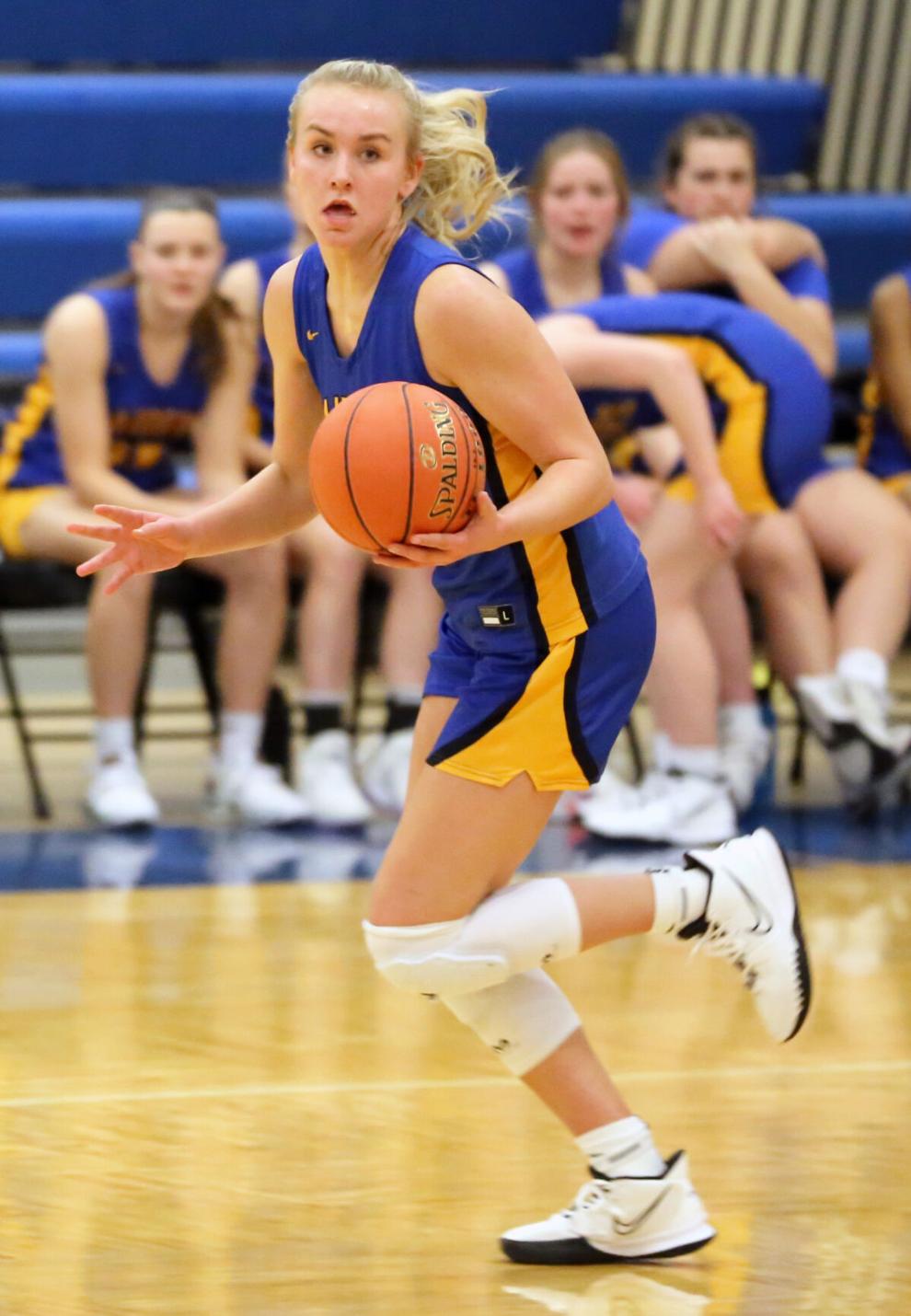 Raiders girls basketball won its third game in a row after edging out a victory over Richfield 55-51. The Raiders trailed by one at halftime.
Lilly Nuytten led all scorers with 19 points while Hailey Strain continued her strong play with 11 points and Emma Bakker was solid with 10 points. Maggie Schlottman contributed eight points and Keagan McVicker had five.
Hastings next hosts Highway 61-rival Park of Cottage Grove on Jan. 6. 
Hastings girls hockey lost the last of a six-game road trip to Metro East Conference opponent Simley 4-1. After starting the season 3-0, the Raiders have dropped seven of their last eight. 
After a scoreless first period, Lauren Hubbart gave Hastings a 1-0 lead in the second period on an unassisted goal. However, the Spartans then scored four unanswered goals – three in the second period and another in the third – for the 4-1 final. 
The Raiders host South St. Paul tonight (Tuesday, Dec. 21) and then play in the Burnsville Holiday Tournament Dec. 27-29. 
Raiders wrestling went to the prestigious MN Christmas Tournament in Rochester Friday and Saturday. Hastings had four wrestlers place: Blake Beissel took second at 106 pounds, Austin Leflay was fourth at 220, Blake Clemons took fourth at 285 and Josh Route placed eighth at 145. For a full breakdown of the results, check in later at the Hastings Star Gazette website. 
Hastings alpine skiing had its first meet of the season at Wild Mountain in White Bear Lake and the Raider boys took fourth out of 25 teams. Jackson Reents took second and Aaron Herber finished fifth. The girls finished fifth out of 25 teams and were led by Abbi Pelava who took 19th. Check back for a season preview of the alpine ski team.