The Hastings Raiders cross country teams competed in their last Metro East Conference Championships Tuesday under long-time head coach John Dewall. 
Dewall is retiring from his coaching positions after this academic year and then teaching on its own for one more year. He has coached a variety of sports in Hastings for over 40 years dating back to 1980 and is synonymous with Raiders distance competition, from cross country to nordic skiing to track and field.
"It's been fun coaching, it's been fun coaching this group in particular, it's been a really good year," Dewall said after Tuesday's races finished. "Bittersweet but it's time for some younger people to take over, there's no doubt. It's been a fun ride."
Senior Tyler Bushinski earned MEC All-Conference honors after taking fifth in the boys' race with a time of 17 minutes, 7.80 seconds and was the only Raider to collect a top-10 finish at St. Croix Bluffs Regional Park.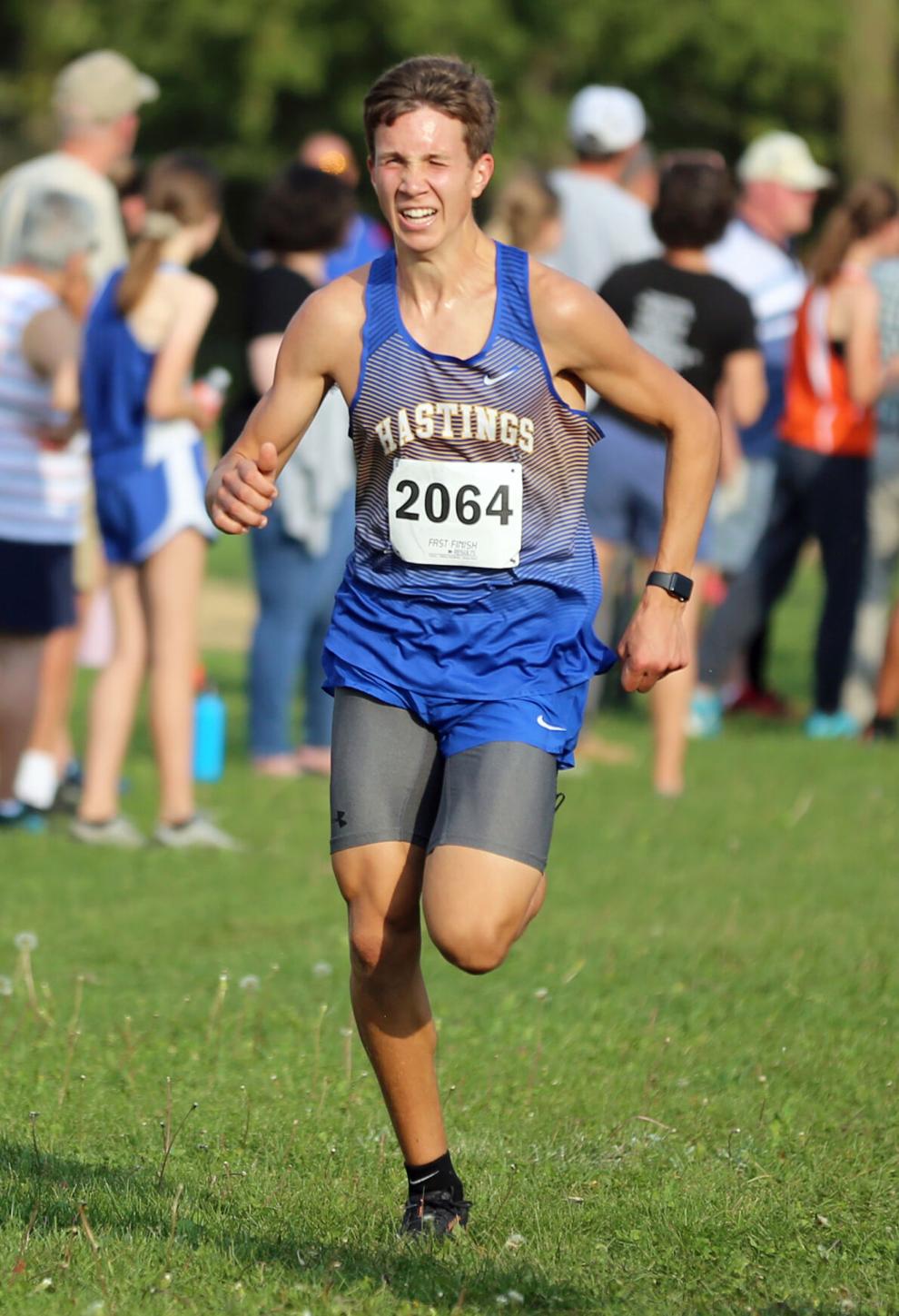 "Getting Ty Bush to state, that's the goal, he's got a really good shot at it," Dewall said about Bushinski moving forward. "Take out the top two teams, the next six individuals (qualify for state), he's sitting right now with best times in eighth but fifth, sixth and seventh are within 10 seconds. Based on time, he's right in the mix."
The Hastings boys took fifth out of nine teams with a score of 129, just nine points behind fourth-place Simley with 120. Following Bushinski, sophomore Josiah Trost took 25th with a time of 18:48.9. Junior Max Albertson (19:47.2), senior Thomas Siebenaler (19:50.4) and junior Aaron Herber (19:55) all finished consecutively in 32nd, 33rd and 34th respectively. Sophomore Noah Quigley took 38th with a time of 20:15.7 and fellow sophomore Aiden Stoltz (20:57.3) placed 44th.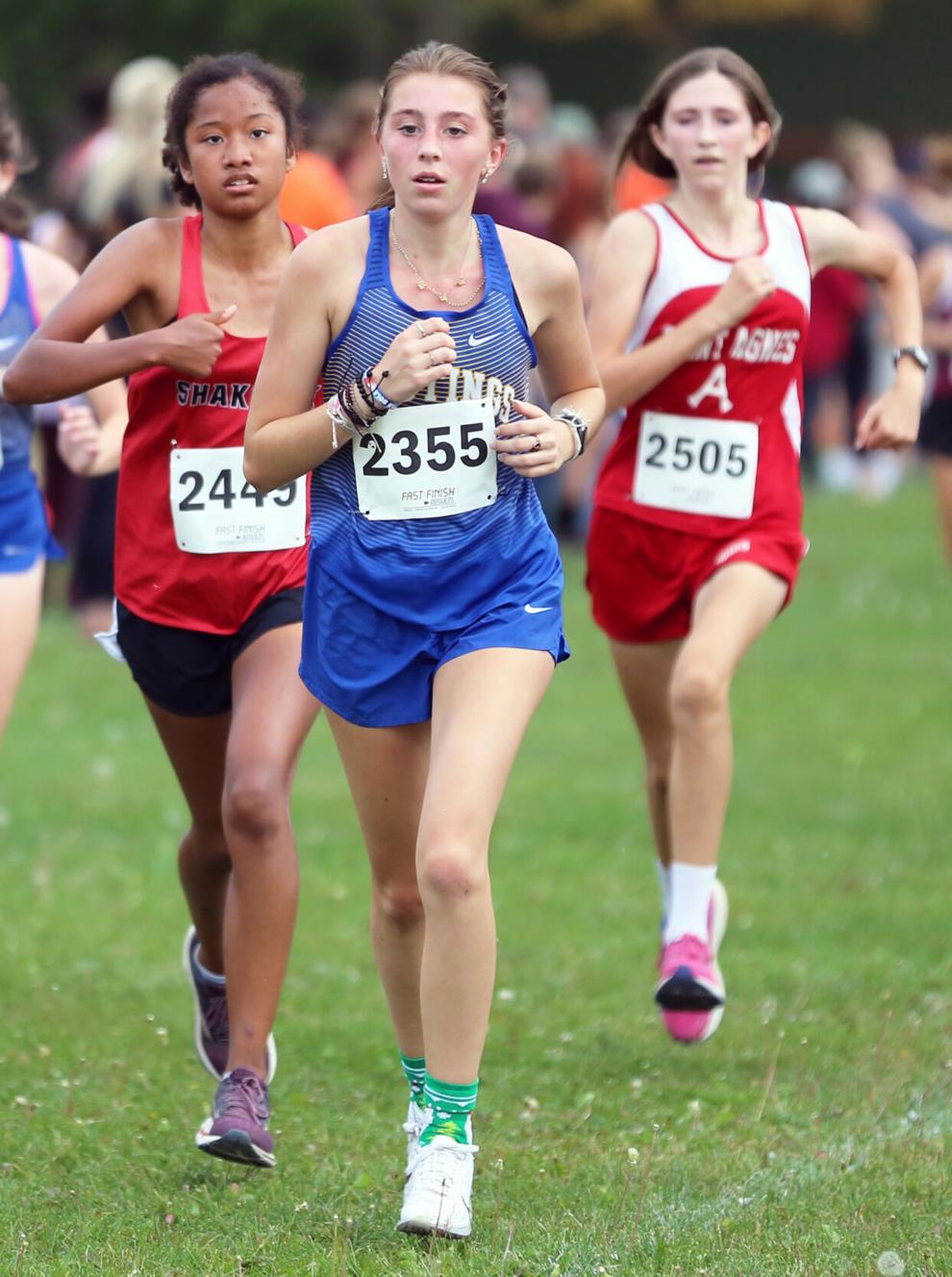 The Raider girls were third of five teams and had five girls finish in the top-25. Freshman Jordyn Doughty led the way in 17th with a time of 22:54.2 and freshman Emma Kelly (24:10.7), junior Autumn Adricula (24:34.7) and freshman Hannah Hoff (24:36.9) finished in 21st, 22nd and 23rd respectively. Freshman Genevieve Lawson took 25th with a time of 25:16.4, sophomore Molly Caturia finished 28th in 25:47.8 and fellow sophomore Lindsay Mathison (26:02.4) placed 30th.
While the girls' team does not have that single, standout runner, they do have a solid group of athletes top-to-bottom.
"It's been a fun year with the girls, there's just a great overall team camaraderie," Dewall said. "Even though they may not have been as competitive as other teams in other years, this crew of boys and girls was honestly one of the most fun teams to coach and it's a good way to go out."
The Raiders' next race is the Section 3AAA race on Thursday, Oct. 28, at Valleywood Golf Course in Apple Valley. Dewall finished by reflecting on what he's prioritized as a coach over the last 40 years. 
"Looking back, my goal has always been to make it fun for the kids, and do things that make it fun," he said. "Keep it light, don't stress them out and make the kids enjoy the experience. For some it's the last time they'll probably ever be on a competitive team."