The Hastings Raiders boys' and girls' cross-country teams competed at the Dakota County Invitational on the Dakota County Fairgrounds in Farmington last Thursday, Sept. 30. The Hastings boys took fifth out of 16 teams with 145 points while the Raider girls finished ninth out of the same size field with 273 points. 
The meet is Hastings' last regular season varsity meet until the Metro East Conference Championships on October 19 at St. Croix Bluffs Regional Park. Some of the Raider runners also competed the next day at the Red Wing Invitational in the junior varsity races. 
Senior Ty Bushinski led the boys with a top-10 finish as he took sixth with a time of 17 minutes, 28.3 seconds. Sophomores Noah Quigley (18:41.9) and Aiden Stoltz (18:43.0) finished back-to-back in 28th and 29th respectively. Senior Thomas Siebenaler placed 40th in 19:06.0. 
Sophomore Josiah Trost took 47th with a time of 19:21.4, junior Aaron Herber finished 58th in 19:56.0 and fellow junior Max Albertson placed 61st (20:06.2). Senior Alex Siebenaler took 67th with a time of 20:27.9, senior Craig Hartman was 150th in 23:03.0 and junior Noah Klippen finished 182nd (24:15.7).
Freshman Matt Gentz took 197th with a time of 24:53.4, fellow freshman Braylen Myers placed 199th in 25:01.3 and junior Evan Koenigs finished 204th with a time of 25:39.1.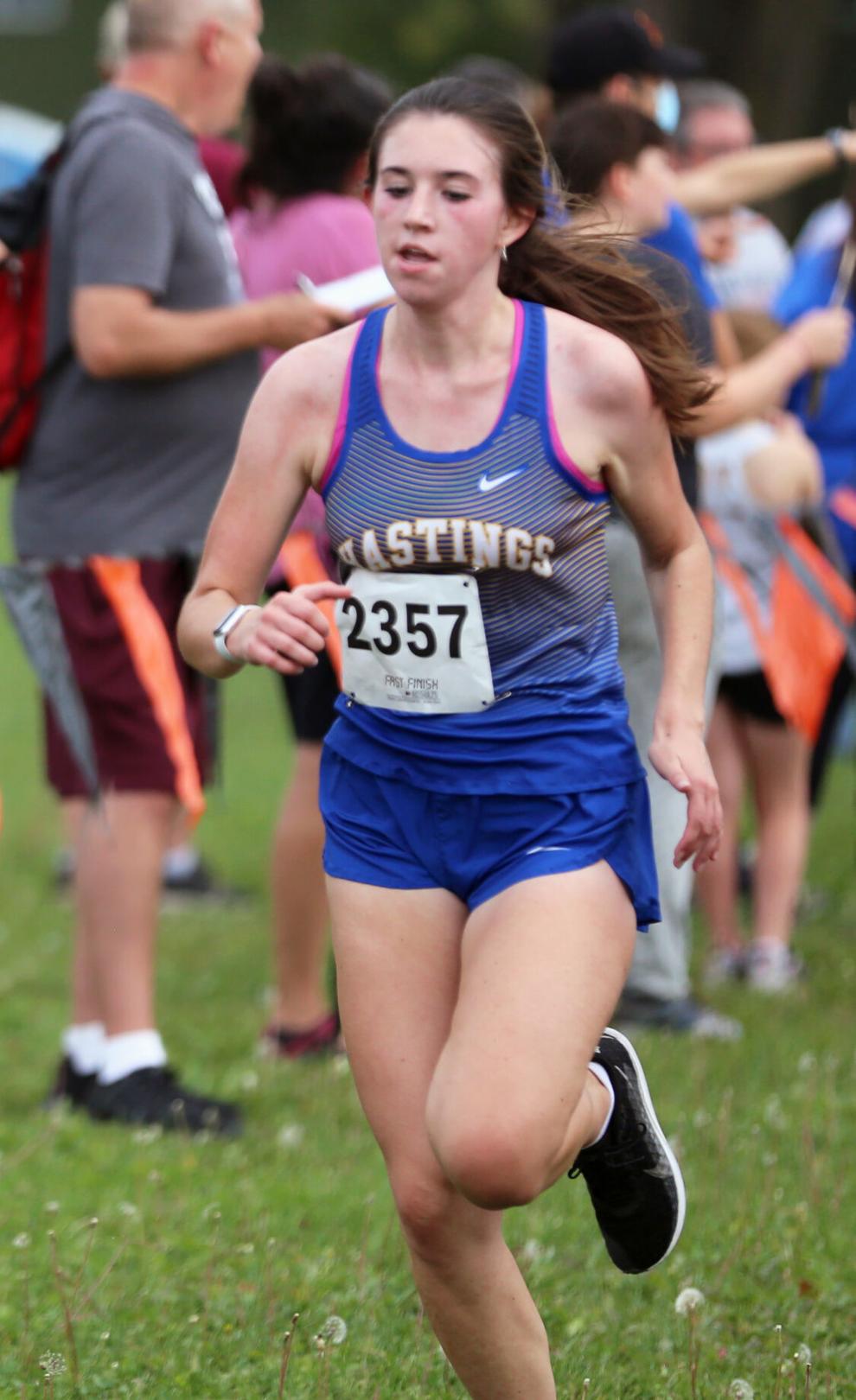 For the Raider girls, sophomore Emma Kelly took 61st with a time of 24:28.9 and two spots behind her was fellow sophomore Jordan Doughty in 24:29.7. Sophomore Genevieve Lawson (24:41.3) and senior Autumn Adricula (24:44.9) finished back-to-back in 69th and 70th, while sophomore Hannah Hoff took 90th with a time of 25:15.2. 
Junior Lindsay Mathison took 102nd with a time of 25:40.5, junior Molly Caturia finished 110th in 25:51.4 and freshman Carlee Kordosky (29:19.6) and sophomore Jaylyn Pistner (29:20.4) placed consecutively 166th and 167th.