The Hastings Raiders boys hockey team beat the Farmington Tigers 6-2 Thursday night at Hastings Civic Arena. Five different Raiders scored in the win which allowed Hastings to remain undefeated at 3-0 early on in the season.
Hastings has scored 16 goals in the three wins this season, all three were at home. Hastings beat Minneapolis 4-2 on Saturday, Nov. 27, and then blew out Park on Tuesday 6-2.
"Where we were against Minneapolis, it was a talented hockey team and we got away with things we probably shouldn't have, and we were fortunate to come out of there how we did," said head coach Matt Klein about the team's start. "But then to really turn the page and put just a great performance up against Park, a game we haven't seen in a long time. Then tonight, we were just very gritty."
Senior Stephen Reifenberger scored two goals in the first period to put the Raiders up 2-0. The first came at 7 minutes, 27 seconds of the period and was assisted by seniors Luke Savage and Logan DeBettignies. The second came on a pass from almost behind the net to the front where Reifenberger knocked it in. That goal was assisted by sophomores Blake Vandehoef and Mark DeNoyer.
Hastings led 2-0 heading into the second period when Farmington got on the board 4 minutes in with a goal from senior Ryan Holmstrom from seniors Hayden Sanborn and Dylan Dodson. This cut the deficit to a goal, the closest the game would get. 
The Raiders responded with a goal from senior John Chorlton less than a minute later -- assisted by Savage and senior Collin Stewart -- and just two minutes after that, Savage scored with help from Reifenberger and senior Jack Nicklay to go up 4-1.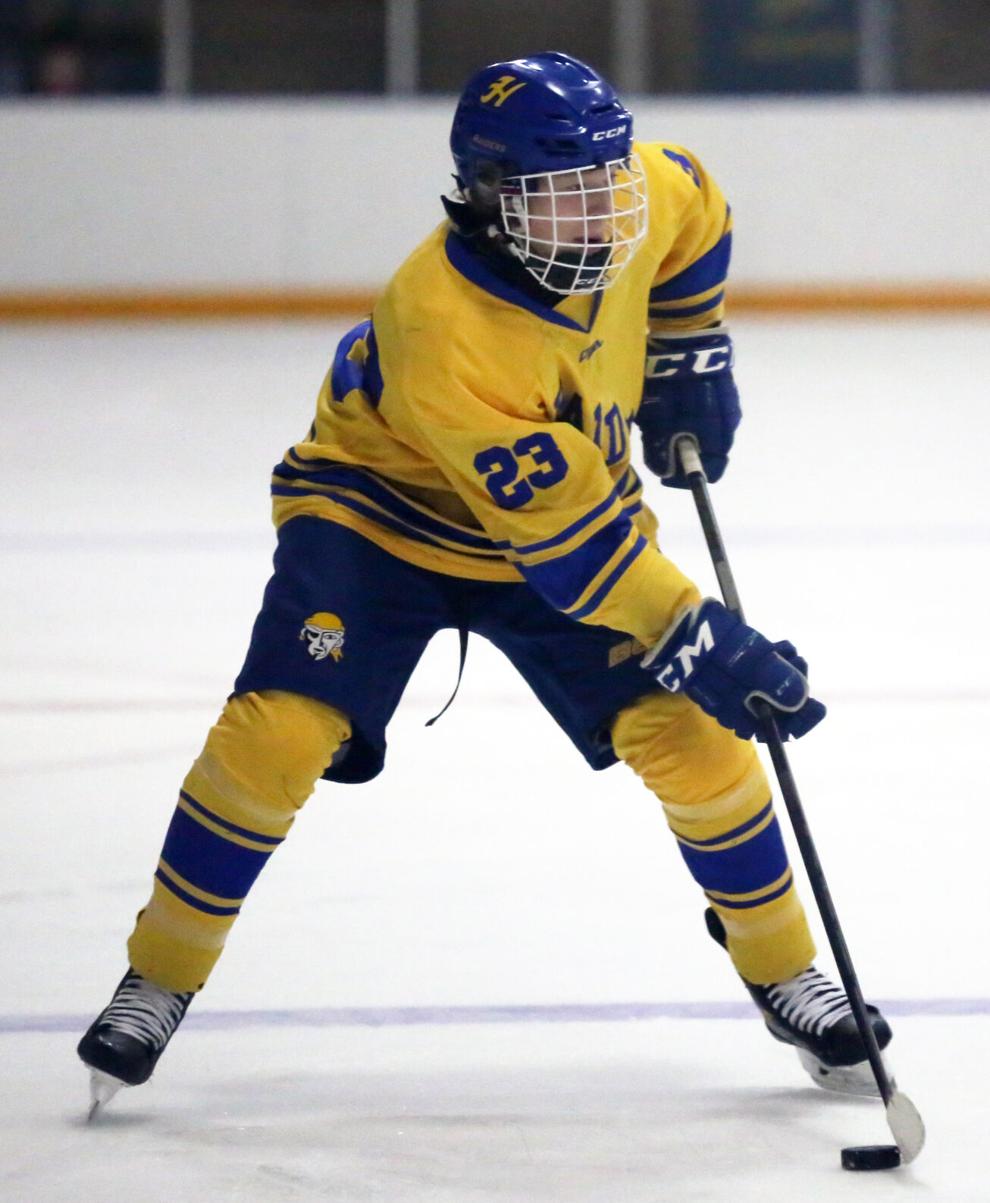 Just 30 seconds after Savage's goal, junior Zach Dahl scored unassisted for Farmington to make it 4-2. However, sophomore Alex Gelhar scored for the Raiders with three minutes left in the second period, assisted by Stewart, for a 5-2 lead heading into the third period.
Hastings added one more goal in the third period from senior Connor Stoffel -- assisted by Gelhar -- for the 6-2 final.
"We had six goals and usually you think it's tic, tac, toe, but I think four of our six came within two feet of the net tonight," Klein said about the Raiders' scoring. "We had a lot of battles and just took the goalie's eyes away, and that's not always easy because you'll feel it if you try and do it, the kids did a good job with it."
The Raider offense has been very well balanced so far too. 
"Tonight Stephen Reifenberger was the best player on the ice," Klein said. "Luke Savage has gotten a great start, Jake Harris and Connor Stoffel have been on the scoring sheet every game. Just looking at our plus-minus after the first few games, we've got guys who are plus-eight already, four guys who are plus-six, that's a credit to them."
The Raiders outshot the Tigers 36-29 and had the shot advantage in two of the three periods. Neither team was able to convert on the power play. Senior Holden Richardson faced 29 shots and made 27 saves in goal for Hastings.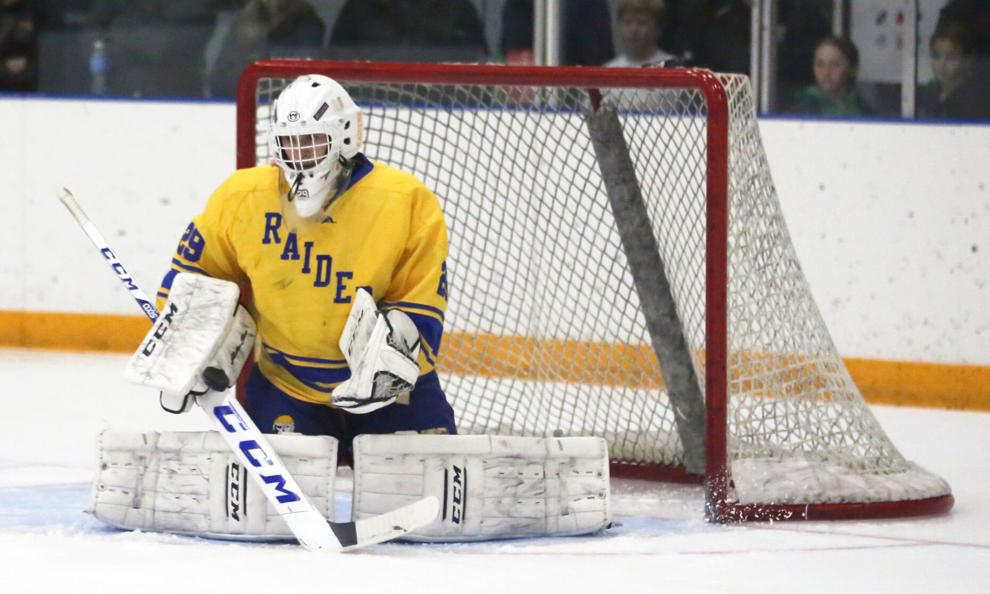 Klein said that the team has plenty of depth this year and that "we're deep with work ethic, that sounds corny, but the kids are really working efficiently and our game has been building."
He also emphasized that his players are supporting each other on the ice with their play.
"Our support, we pride ourselves on our possession and the ability to support on the move," Klein said. "You catch that next puck from wherever it is, we support laterally low very well, but then we go low to high. When we move the puck low to high, we have routes, it's kind of like a football game, we know where our receivers are and we know where we can be successful."
Hastings now has four straight road games after the initial three home matchups. They go to Tartan on Thursday, Dec. 9, and then Hill-Murray on Saturday, Dec. 11. The week after, the Raiders travel to Eagan on Dec. 14, rival St. Thomas Academy on Dec. 16, and then return home on Dec. 18 against Simley.