The Hastings Raiders boys' and girls' soccer teams both sit at 2-5 overall halfway through their 2021 seasons. They each played one match this past week and both play this Saturday, Sept. 18.
Girls are 1-1-1 in past week
After a rough 0-3 start, girls' head coach Scott Meier hoped their trip to Duluth would help the team get back on track. It sort of worked as the Raiders split their two matches against Duluth Denfeld (1-0 win) and Duluth East (3-2 loss). Bella Meier scored Hastings' lone goal in the win against Denfeld, assisted by Ashlyn Endres, her first of the season.
Last Friday, the Raiders won their Metro East Conference opener against Tartan 3-1 at Todd Field/McNamara Stadium. Meier had two goals while Abbi Pelava scored the other and goalkeeper Lexi Qualy had five saves. A day later, Hastings lost at home to Apple Valley 2-1 as Meier scored her fourth goal in four matches. Then yesterday, the Raiders drew a 0-0 tie against South St. Paul.
Hastings goes to Lakeville North tomorrow (Sept. 18) and then host Simley on Tuesday.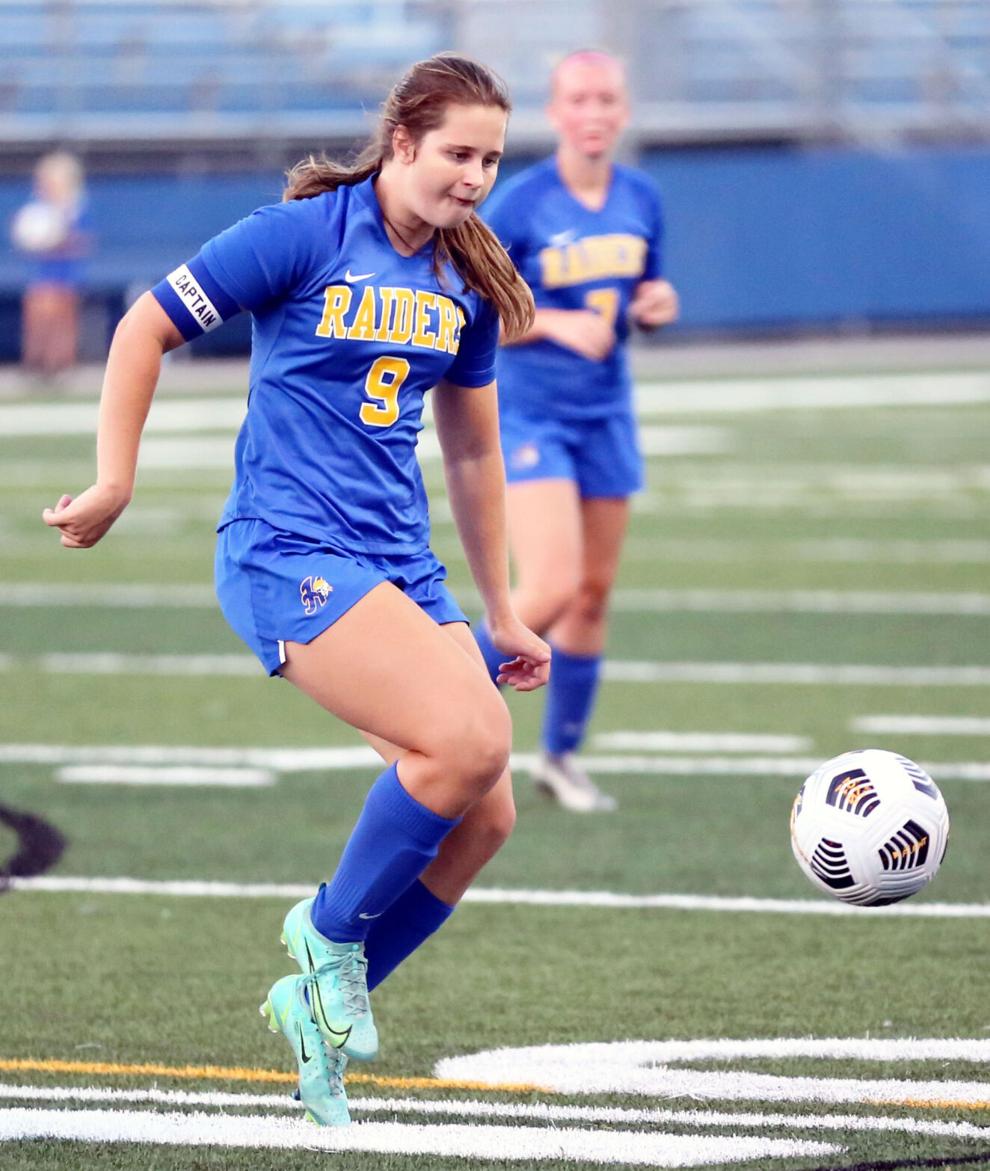 Boys have won 2 of their last 3
The Hastings boys started the season sluggish offensively as they were shutout in three of their first four matches -- 5-0 to Richfield, 3-0 to Apple Valley and 3-0 at home to Park -- along with a 4-2 loss to Owatonna with goals from seniors Josh Courneya and Austin Miller.
However, since that 0-4 start, the Raiders have gone 2-1 with wins against Tartan (3-2) and South St. Paul (4-1) along with a 7-1 loss at White Bear Lake. 
Senior Colby Donnelly put together the hat trick against Tartan with all three of the Raiders goals. Junior Brenner Peine-Caturia scored Hastings' lone goal in the loss to the Ponies. 
The boys host St. Paul Harding on Saturday and then welcome Simley on Tuesday.