The Hastings Raiders girls basketball team turned up the pressure in the second half to blow out the Northfield Raiders 63-43 Tuesday night at home. Hastings now sits at 5-2 overall and has already matched its win total from 2020-2021 under first-year head coach Sheri McLeod.
"We made the game harder than it should have been," McLeod said after the game. "Once we start playing together, we are a really, really good team. We've got some work to do, but in the beginning when you know you have athletes and you know you have good concepts and they say 'OK, we're not doing that', it's frustrating. But the second half was a much better half, it looked like they were playing basketball, they started to rely on each other more, they started to make the easy pass instead of the most difficult pass."
The opening minutes of the game was rough for both teams as each struggled to put the ball in the hoop. Hastings trailed early, but were able to come on slowly and eventually took a 22-16 lead with 6 minutes left in the first half. Northfield was able to get some good looks at the basket against Hastings' man-to-man defense, but in the final minutes of the first half, Hastings switched to a pressure 2-3 zone which allowed them to extend their lead heading into halftime 33-21.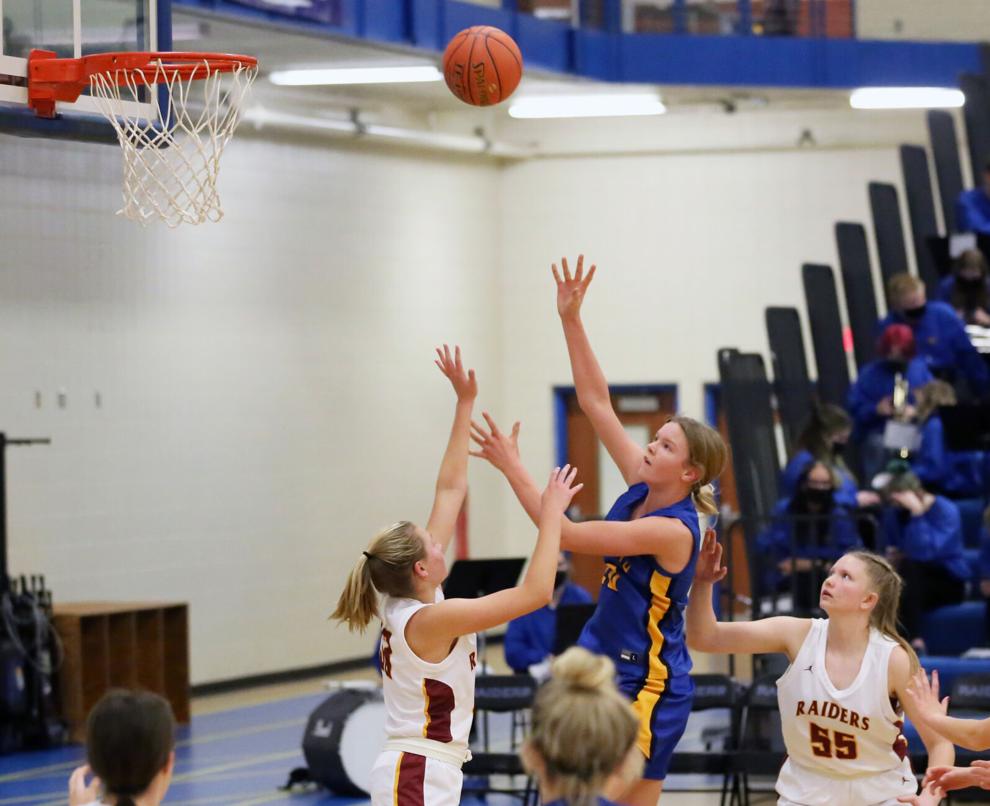 Hastings ramped up the defensive pressure even further to start the second half and Northfield did not score for the first seven minutes. They were able to force a ton of turnovers and get their transition offense going with senior Lilly Nuytten leaking out in transition and finishing at the rim.
"When we were playing man, for some reason everyone got confused about who they had, so we were leaving two or three people open," McLeod said about the reason for switching to the 2-3 zone. "I like to play a 2-3 extended zone just so it gets further out and it's almost like a matchup (zone) when they swing the ball so then everyone else starts to get covered. And we're long, so I need to take advantage of height and length, which I did. I thought switching to that 2-3 really helped."
Hastings built a 20-plus point lead over that time and the game was pretty much over. Reserves for both teams played the final minutes. It was a great team victory for Hastings with eight different players scoring and three in double figures.
Nuytten led all scorers with 20 points, most of which came at the rim in transition when she would leak out for the cross-court pass from her teammates. McLeod said that while she prefers Nuytten to be in the mix for rebounding, the team was rebounding well without her and it gave another dimension to their offense. With Hastings' length and size, their defense should be able to create plenty of opportunities for them in transition and to get to the basket.
Nuytten was 9-for-18 from 2-point and had a double-double with 14 rebounds. 
Freshman Hailey Strain was a revelation in the paint where she scored 15 points on 7 of 12 from the field, on top of grabbing 15 rebounds. She showed tremendous skill and feel in the post for such a young player.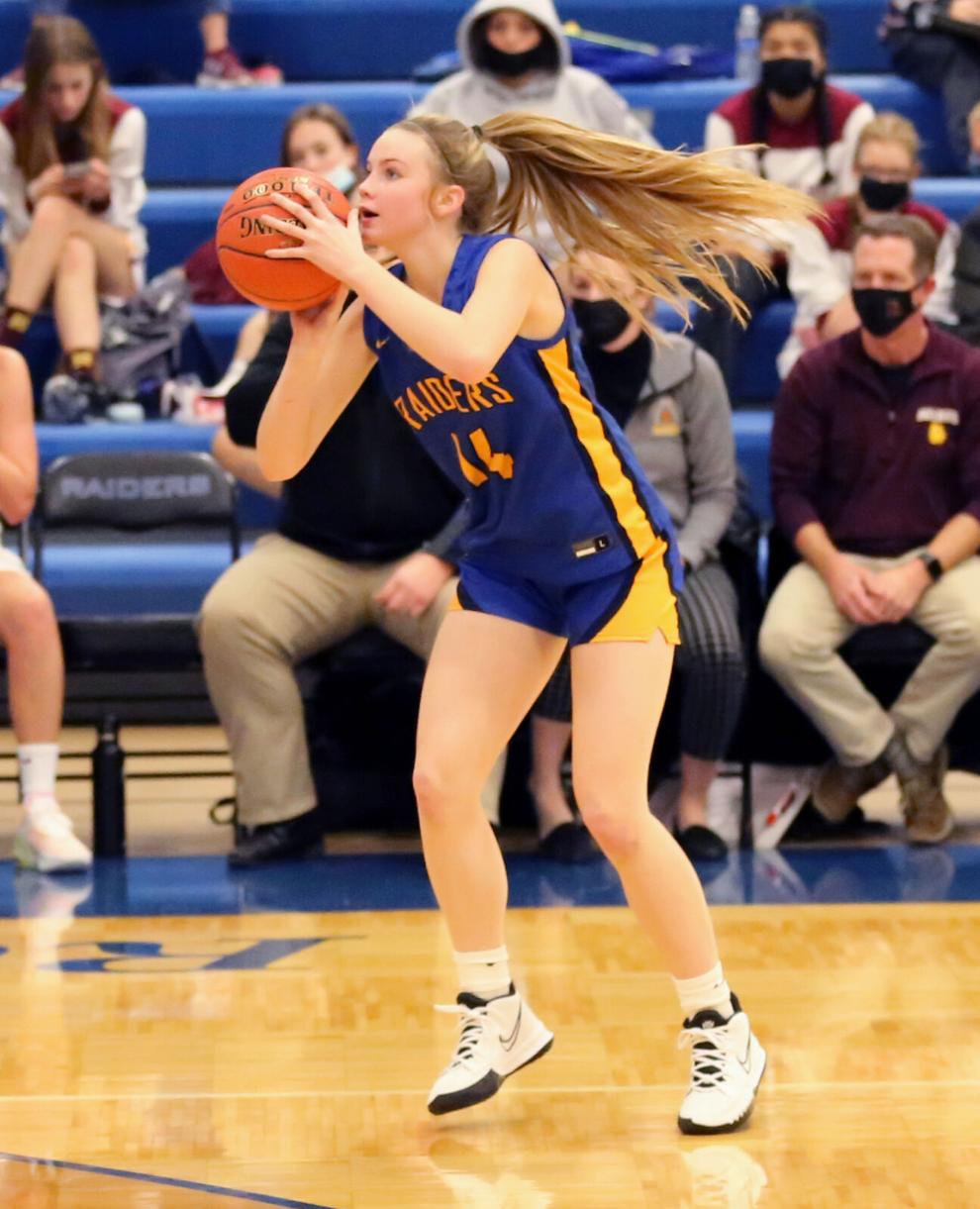 Sophomore Emma Bakker had 14 points while scoring from all three levels. She was 5-for-8 from the field, including 2-for-5 from 3-point range and 2-for-2 on free throws. She was the third Hastings player with a double-double with 12 rebounds. Freshman guard Keagan McVicker led the team with six assists on top of four points and two rebounds. 
Hastings' defense forced 20 Northfield turnovers and held them to just 14 made field goals. However, looking ahead to holiday break, McLeod said the focus will remain on the defensive end.
"What would be nice is to understand rotation in man, because I think we will be really effective playing man, because we are long and athletic," she said. "We just need to get down where we should be instead of chasing our player, we can be in a spot and know where they are and leak out and bump. That's the stuff we're going to work on during break."
Hastings travels to Richfield on Friday and then does not play again until January 6.