The Miesville Mudhens blew out the Cannon Falls Bears 12-0 in seven innings during Classic Cannon Valley League action Tuesday night at John Burch Park. 
The Mudhens racked up 16 hits – including four home runs (three solo) – and drew three walks as they scored in five out of the seven innings.
Connor Malcolm went the distance to get the complete-game, shutout win where he gave up just two hits and struck out two batters.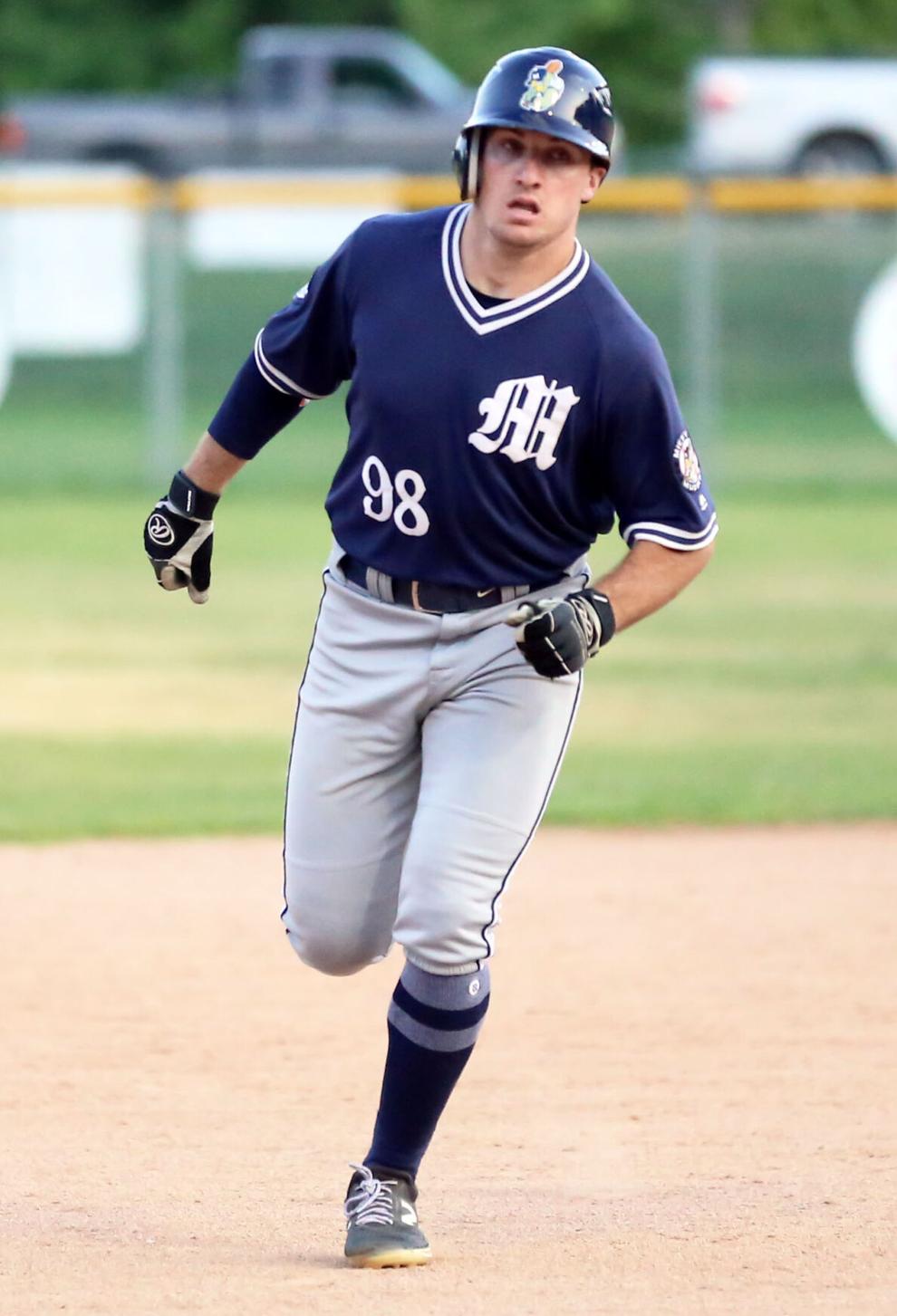 Miesville scored two runs in the top of the first, second, and third innings to hop on Cannon Falls early and led 6-0 through the first three innings. They chased Bears starter Quinton Lindow after three innings and his reliever, Jayden Burr, also lasted just three innings. 
Max Gamm started the game with a solo home run in the top of the first and Joey Werner came around to score on an RBI sacrifice fly by Brock Rinehart after reaching on a fielder's choice.
In the second inning, Cole Erickson doubled and scored on an error while Gamm, who reached base on that error, later scored on a single by Ben Vujovich.
The Mudhens two runs in the third came via a solo home run by Matt Van Der Bosch and an RBI-single by Erickson that scored Max Morris. 
Jayden Burr came in to pitch the fourth for the Bears and initially pitched well, but Miesville blew the game open with two more runs in the fifth and four in the sixth. Joey Meurer hit a two-run home run in the fifth that brought in Erickson. In the sixth, the Mudhens started with a one-out, solo home run by Werner, Rinehart walked and Austin LaDoux hit a double. Rinehart and LaDoux scored on a two-RBI single by Morris, who later scored on an RBI-single by Erickson. 
Luke Winchell pitched the seventh and Malcolm continued to shut down the Bears, who managed just four baserunners all game.
Erickson led the team with three hits while Vujovich, Werner, Morris and Meuer all had two hits apiece. Meurer and Erickson each had two RBIs. Gamm, Werner, Van Der Bosch and Meuer all hit home runs.
Miesville hosted St. Louis Park and Jack Ruhr Field on Wednesday but results were not yet available. They next host the New Market Muskies on Friday, July 1, before traveling to Red Wing to take on the Aces for their annual Fourth of July matchup.