The Miesville Mudhens are heading back to the Class B State Tournament after winning a challenging best-of-three series against the Dundas Dukes 2-1. The Mudhens beat the Dukes 8-5 Tuesday night at Jack Ruhr Field after winning game one 11-2 last Friday and losing Sunday in Dundas 8-3. 
Tuesday night's win was a come from behind effort for Miesville, which trailed 3-0 after the second inning. The Mudhens slowly chipped away at the deficit with one run in the bottom of the third and another in the bottom of the fourth, but they really blew the game open in the fifth with four runs to take a 6-3 lead. Miesville added runs in the seventh and eighth  to hold off a Dundas comeback for the 8-5 final. 
Jacob Dickmeyer started on the mound for the Mudhens after playing much of the summer in the field. Dickmeyer worked at his usual quick pace and exited after 5 ⅔ innings with some arm tightness after a long wait between innings. He earned the win after giving up the three earned runs on five hits and a walk with two strikeouts.
"I felt alright, I just really wanted to compete and keep it close I guess was the main goal," Dickmeyer said. "I was just around the zone I would say, I was kind of mixing it up and that was probably the best part."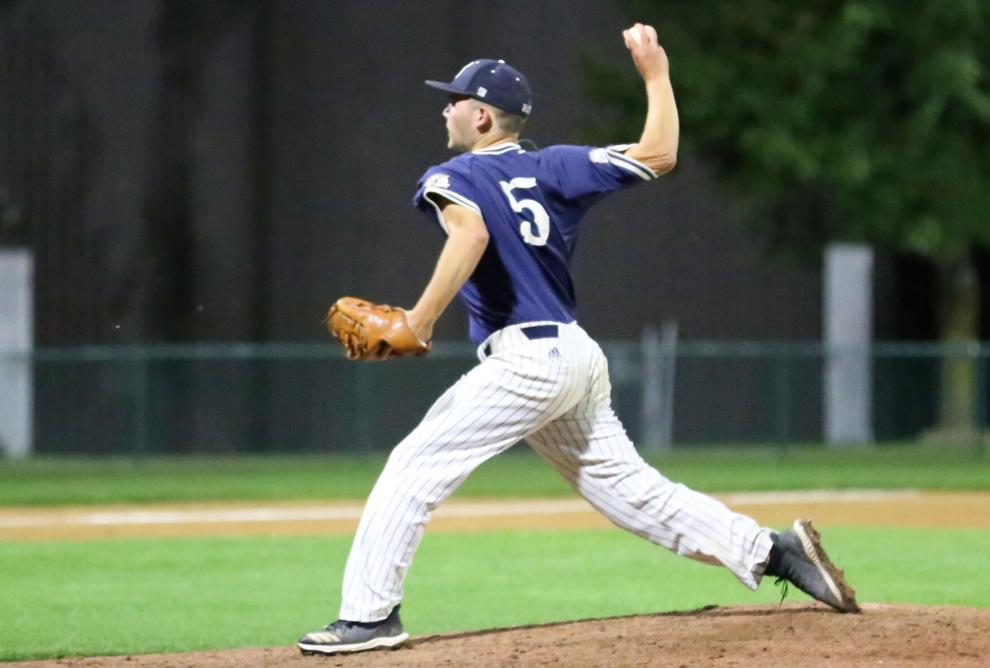 Dundas' three runs in the second came on a series of hits and walks. Drew Sathrum led off with a single, followed by a walk from Joey Winters. Mike Ludwig moved them over with a sacrifice bunt and then Jon Bishop hit a two-RBI double. Two batters later, Haydn Lanoue hit a double that brought in Bishop. 
Joey Werner got one run back for Miesville with a solo home run in the bottom of the third. In the bottom of the fourth, Ben Vujovich hit a one-out single followed by another single by Max Gamm. Werner then brought in Vujovich with an RBI-sacrifice fly to make it 3-2. 
Then came the four-run fifth when the Mudhens sent 10 batters to the plate. Austin LaDoux doubled, Nate Hammes was hit by a pitch and Jake Smith walked to load the bases with no outs. Max Morris hit an RBI-single to score LaDoux and Brian Sprout followed with a two-RBI single to bring in Hammes and Smith. Vujovich reached on an error to load the bases again and two batters later, Werner walked for his third RBI of the game and Miesville led 6-3.
Max Gamm added an RBI-sacrifice fly in the seventh that scored Sprout and in the eighth, Smith hit an RBI-single that brought in Matt Van Der Bosch.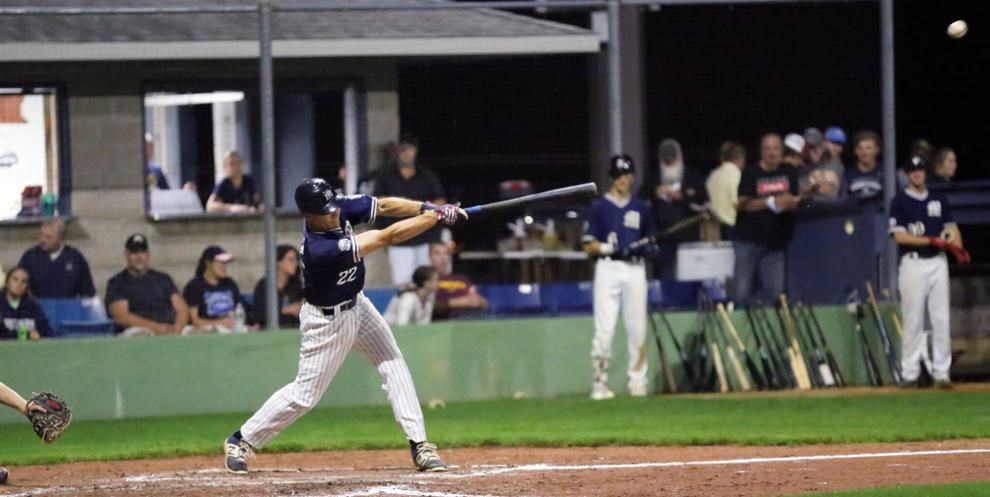 Thomas Shogren relieved Dickmeyer for the final out of the sixth and then went the rest of the game. He gave up two runs -- one earned -- on two hits with four strikeouts. Those two runs came in the top of the eighth as the Dukes tried to make a comeback. Carson Jones singled, Nate Van Roekel reached on an error and Tyler Jones was hit by a pitch to load the bases with one out. Another Mudhen error allowed Carson Jones to score and then Winters added an RBI-groundout. However, that was all that Dundas was able to manage before the 8-5 final.
Werner, Van Der Bosch, LaDoux, Hammes, Smith and Sprout all had multiple hits for Miesville while Werner, and Sprout had multiple RBIs apiece. All but one Mudhens hitter recorded at least one hit and all but two scored.
Looking ahead, Miesville will play a tune-up game before the state tournament and Dickmeyer said the Mudhens are in a good place despite going three games with the Dukes.
"Dundas is always tough, they're always a state team and will probably too (make state out of the redemption round)," he said. "Just keep playing our game and have the right guys there. I think that's a big aspect of our winning too, just having our guys there. I would say we're playing pretty well as a team, like tonight we got down, fought back and found a way to win. We've been doing that quite a bit at the end of the season here."
Miesville will host Class A-team Baseball 365 on Monday, Aug.16, in Miesville. The Class B tournament starts the weekend of Friday, Aug. 20, in Chaska, Waconia and Hamburg. It runs through Monday, Sept. 6. The first round is single elimination and after that, it is double elimination.