The Hastings Hawks finished their 2021 season one game shy of the Minnesota Baseball Association's Class C State Tournament Saturday in Red Wing. The Hawks had to win two games in one day to take third in Region 5C and grab the final state berth for the region. They beat the Stewartville-Racine Sharks 2-1, their second win over the Sharks in three weeks, to advance to the Region 5C consolation final against the Cannon Falls Bears. However, it was not to be as Hastings lost to the Bears 5-0 in a game eerily reminiscent of their first-round shutout loss to Cannon Falls last weekend. 
Despite a disappointing end of the season having come so close to state, Hastings took a huge step forward this summer and was one of the hottest teams in the area the final six weeks or so. The Hawks won nine of their last 11 games going back to July 11 and beat some very good teams over that time.
"I'll remember the last part of the year, we won nine of our last 11 games," Hawks manager Shawn Matson said. "That was a good building block for us. We're building a lot for the future right now, we've got a lot of youth that we're building on and everyone came together as a team this year, that was good to see."
Matson said that the greatest area of improvement for his team over the summer was in the pitching staff.
"Our pitchers for the most part were awesome," he said. "From (Will Lavin), the year he had for us speaks for itself. (Jordan) Jeske had probably his best year on the mound for us this year, that was a good thing to see. And the addition of (Andrew) Kemper was big for us too."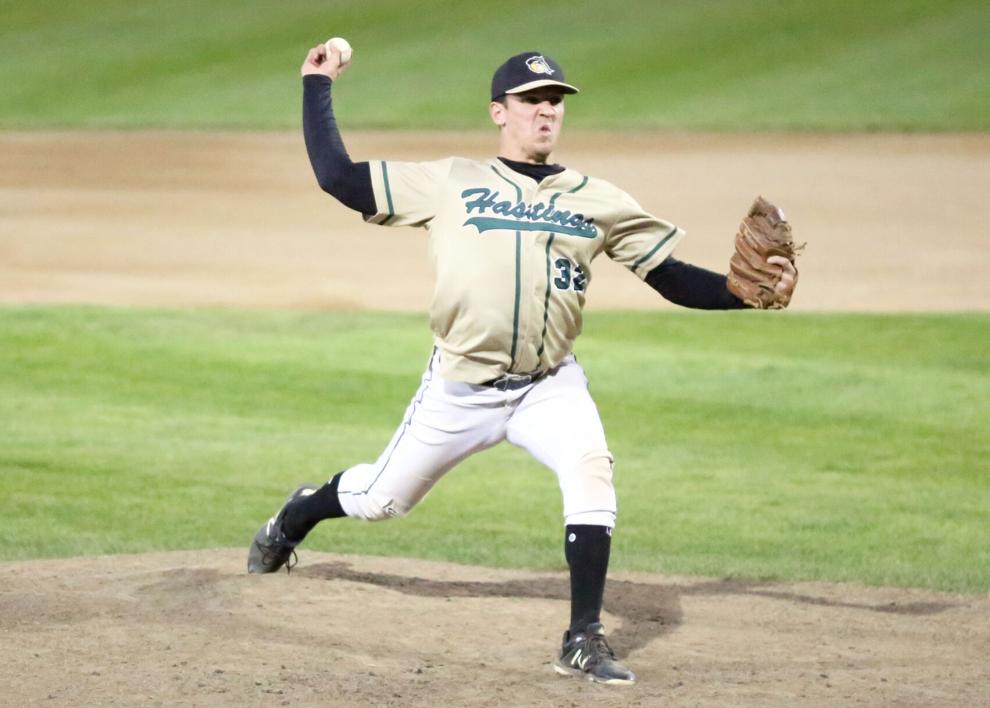 The Hawks are a very young team that is maturing before the league's eyes. Several of their key contributors, both in the starting lineup and off the bench, are still in college or have recently graduated. That includes players like Lavin, Blake Warner, Cole Benson, Jason Greeder, Cory Wolters, Isaac Flynn, Jake Biermaier and several more. 
"We had a lot of guys who stepped up for us and did it for us all year," Matson added. "(Ben) Bundschu had a good year at the plate for us, Flynn was a mainstay, Biermaier was a mainstay, Warner, they all had good years at the plate for us. It was a lot of our reserve guys, we had a lot of depth this year, more so than we've ever had, I think that's one of the things that helped us go on our little run at the end of the year."
Hastings' loss in the first round of the Region 5C Finals tournament came at the hands of the Bears and veteran pitcher Keith Meyers, who threw a complete-game, one-hit shutout for a 1-0 win. The Hawks faced much of the same at the hands of Nick Drinken in the third-place game. Drinken also threw a complete-game shutout and allowed just two hits while issuing three walks. Jeske started on the mound for Hastings and a rough first inning allowed Cannon Falls to get an early lead.
Jacob Christenson led off with a single, Braxton Lindow reached on a fielder's choice after a Hawk error and Brock Peterson was hit by a pitch to load the bases with no outs. Two consecutive at-bats scored two runs for the Bears before Jeske was able to get the final two outs of the inning. From there, Jeske was able to settle in and was effective in general, though Cannon Falls was able to add another run in the fifth. He was relieved by Andrew Kemper with two runners on and one out in the sixth, but both those runners ended up coming around to score and Jeske eventually was stuck with the loss. His final line was 5 ⅓ innings pitched and he gave up five runs -- only three earned due to an error that could have ended the sixth with no runs scored -- on five hits and three walks with five strikeouts. Kemper pitched the final 2 ⅔ innings when he struck out six while allowing just a hit and a walk. Hastings' lone hits came from Joey Meurer and Flynn.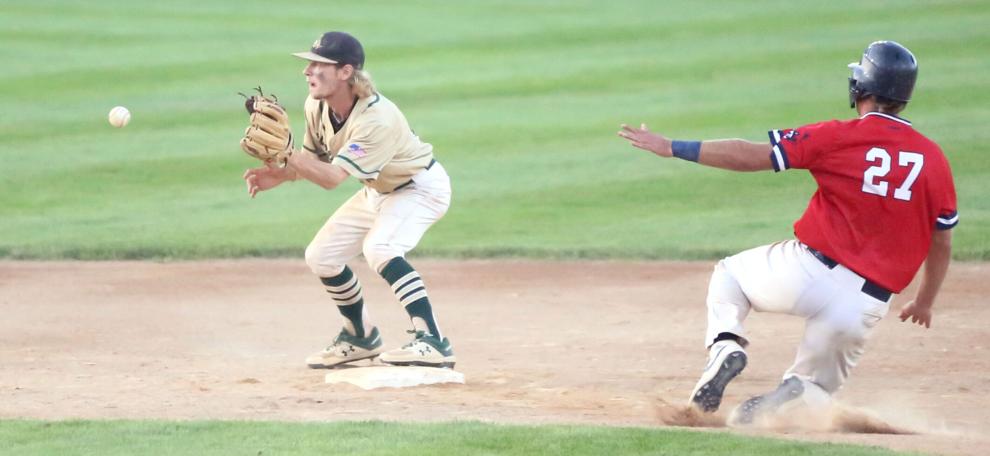 Edging out the Sharks
Hastings won its first game on Saturday when the Hawks edged out the Stewartville-Racine Sharks 2-1. Will Lavin was phenomenal on the mound for Hastings as he went seven innings and allowed just one earned run -- which came in the fourth after a few walks and one hit -- on that one hit and three total walks with eight strikeouts. Kemper threw the last two innings and struck out five with a hit and a walk. 
The Hawks got out to a quick 2-0 lead, which proved to be more than enough for Lavin and Kemper. Cory Wolters led off in the first and walked before coming around to score on an RBI-single by Ben Bundschu. In the second, Jake Sandquist started Hastings off with a two-out single and scored on an RBI-single by Wolters. 
Wolters and Jason Greeder each had two hits for the Hawks while Meurer, Bundschu, Sandquist and Josh Hawksford each had one apiece. Wolters had an RBI and run scored from the lead off spot. Lavin and Kemper combined to allow just two hits to the Sharks, who only managed six baserunners the entire game.