Hastings High School hosted a ceremony last Wednesday, Nov. 10, for five Raider athletes to sign their National Letters of Intent to play collegiate sports. Kendal Jenkins, Bella Meier, Lilly Nuytten, Jackson Schaffer and Maggie Schlottman all made their commitments to their respective schools in front of family, friends, classmates and coaches that afternoon.
Hastings athletic director Trent Hanson emceed the ceremony and each player had a representative give a brief introduction about them. All five then gave brief remarks before signing and posing for photos.
Kendal Jenkins is headed to the University of Minnesota-Duluth where she will play softball for the Bulldogs. Jenkins is a standout softball player for the Raiders and also qualified for the state swimming and diving meet last week in the 100-yard backstroke.
"I chose the University of Minnesota-Duluth because I just love the town of Duluth, the culture that the team created was super awesome too and I just felt like home when I stepped on campus," Jenkins said about Duluth.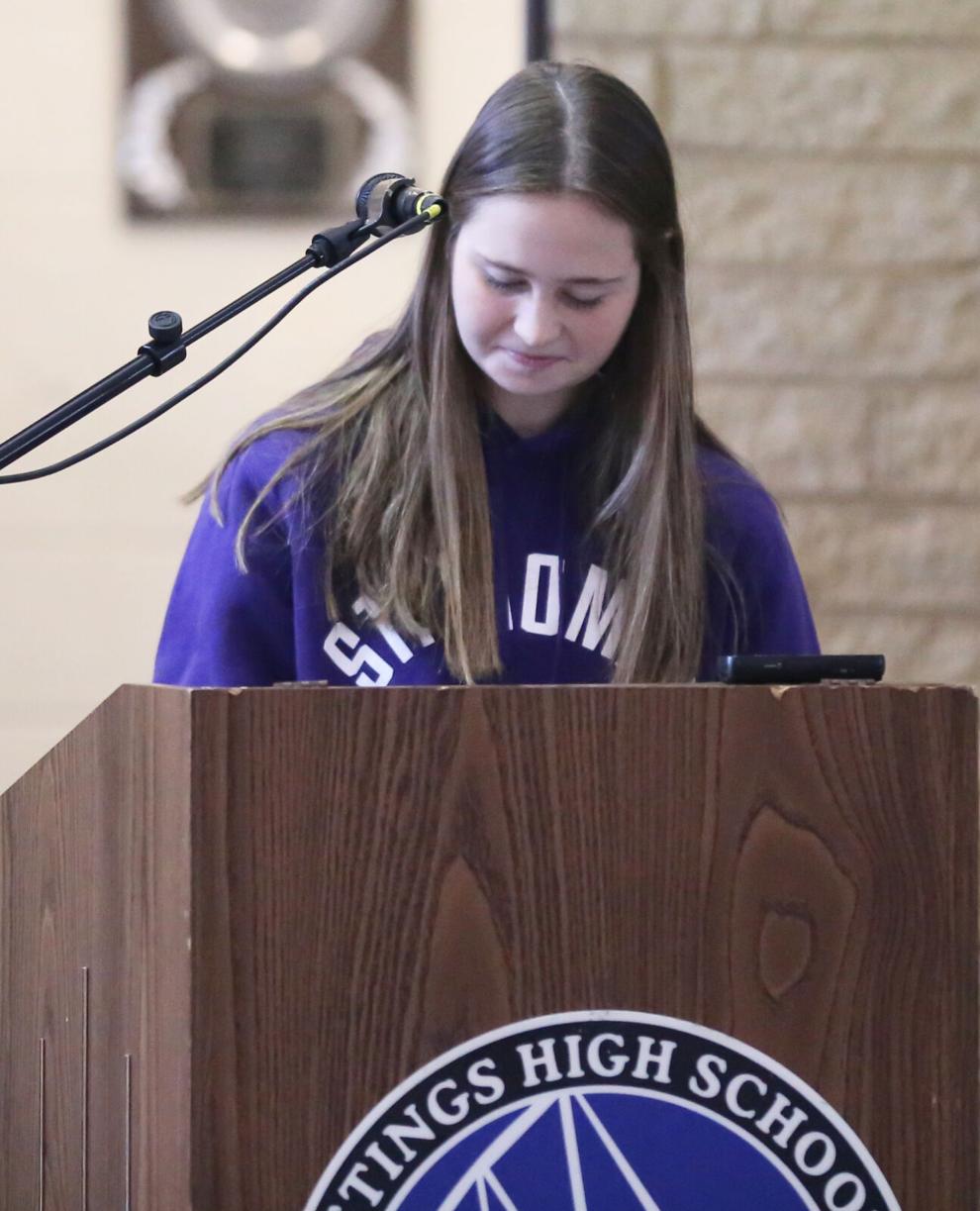 Bella Meier heads to the newly-minted Division I University of St. Thomas where she will play soccer for the Tommies. Meier was introduced by her coach and father, Scott Meier during the ceremony. 
"Most people when you ask them why or how they pick a college, they just say it feels like home and I don't think a lot of people know that until they really step on it and actually feel that," Meyer said about choosing a school. "Over my process I visited a lot of colleges and I hadn't really felt that emotion until I stepped onto St. Thomas. I love the coach, I love the teammates, everything just felt like a great fit."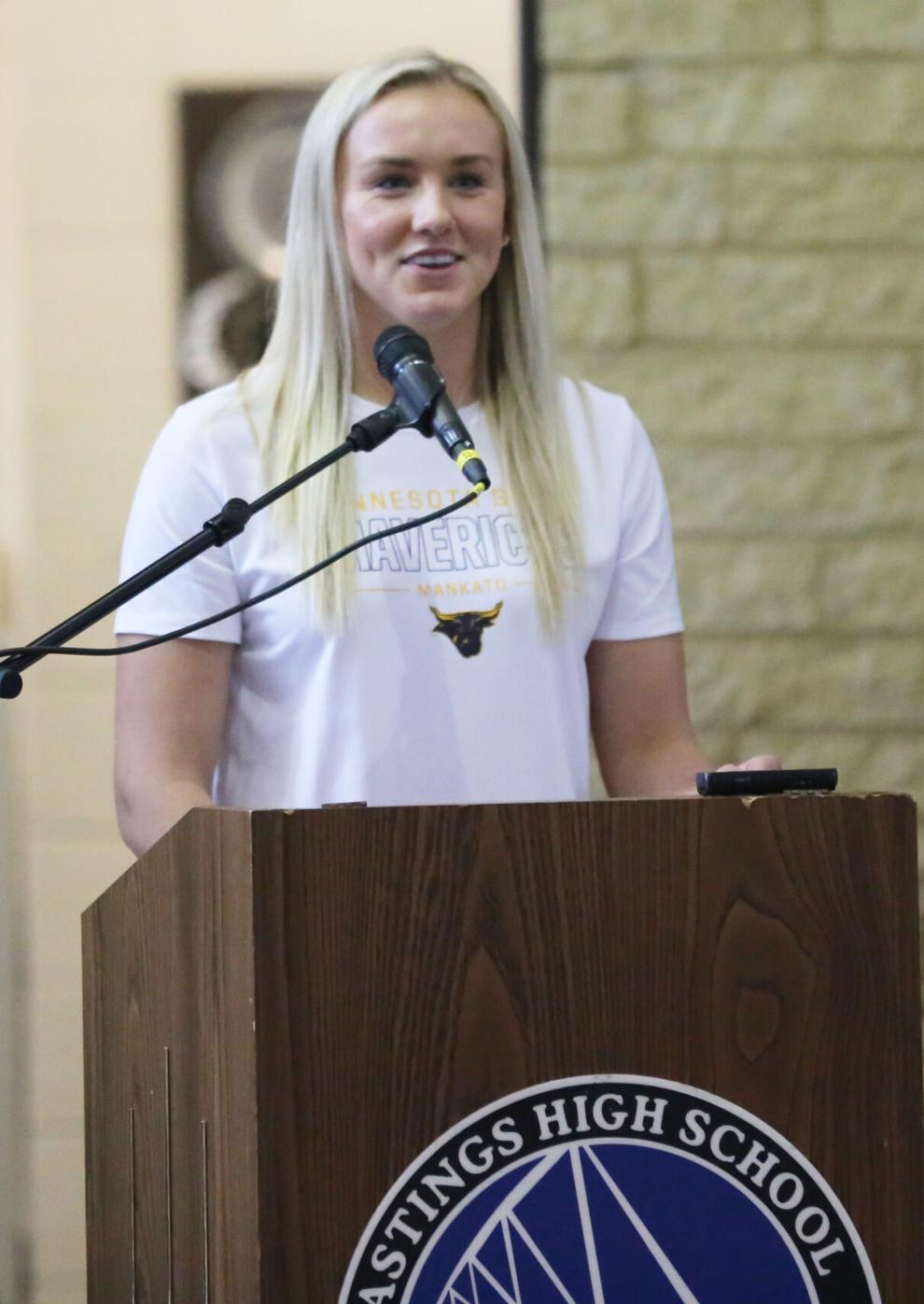 Lilly Nuytten will be attending Minnesota State University-Mankato where she will play basketball for the Mavericks. Nuytten is also a standout volleyball player for the Raiders and played for the North Tartan Nike EYBL AAU team.
"I would definitely say the location and just the community in Mankato," Nuytten said about what stood out at MSU-Mankato. "I really loved all the teammates that are there right now and the coaching staff, and I really love the facilities."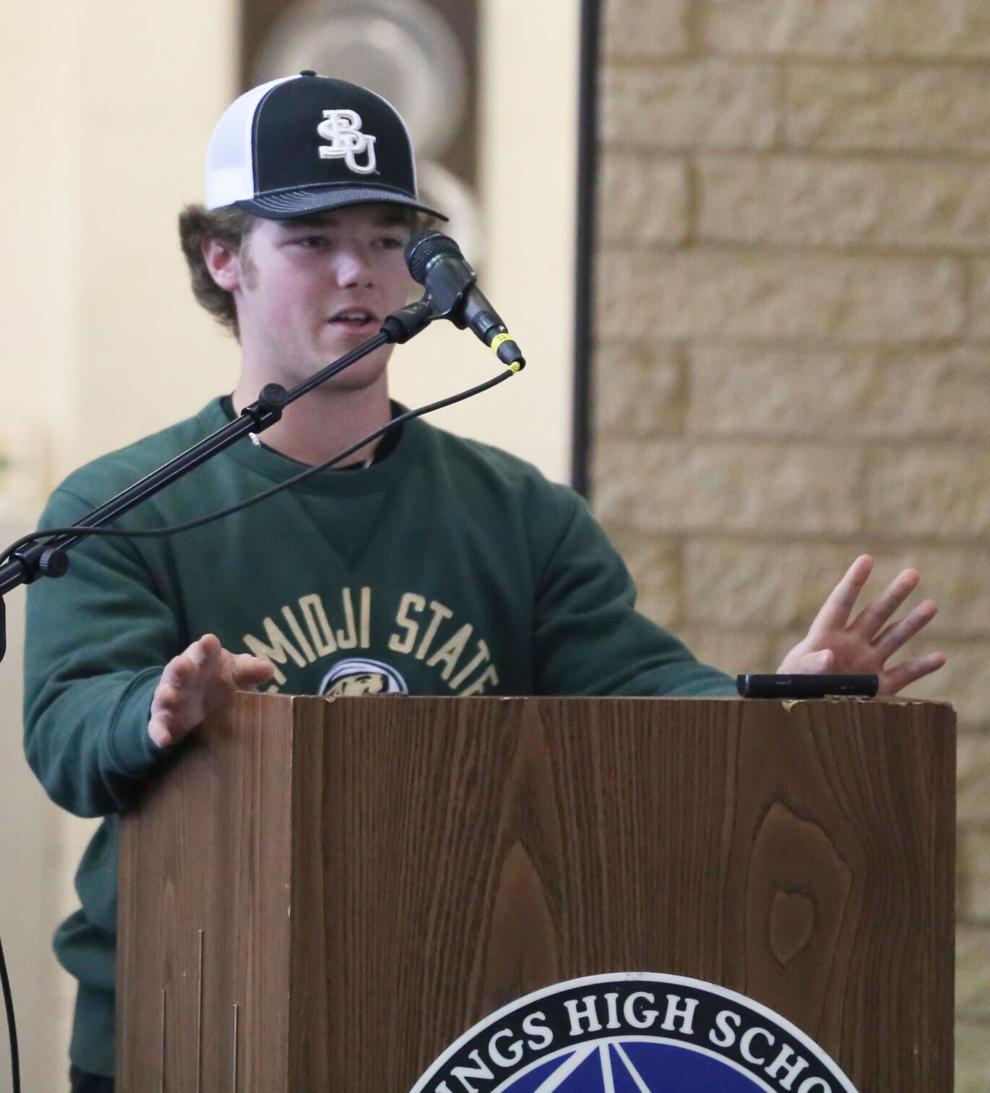 Jackson Schaffer is headed to Bemidji State University where he will play baseball for the Beavers. Schaffer was introduced by new Raider head baseball coach Ryan Stoffel, who has coached and followed Schaffer almost his entire life. 
"For me, Bemidji State feels just like Hastings, you know right one the lake," Schaffer said about the appeal of BSU. "The weather might be a little colder up there, but it's got good hockey. To me school size was a big deal, that's why I chose Bemidji State."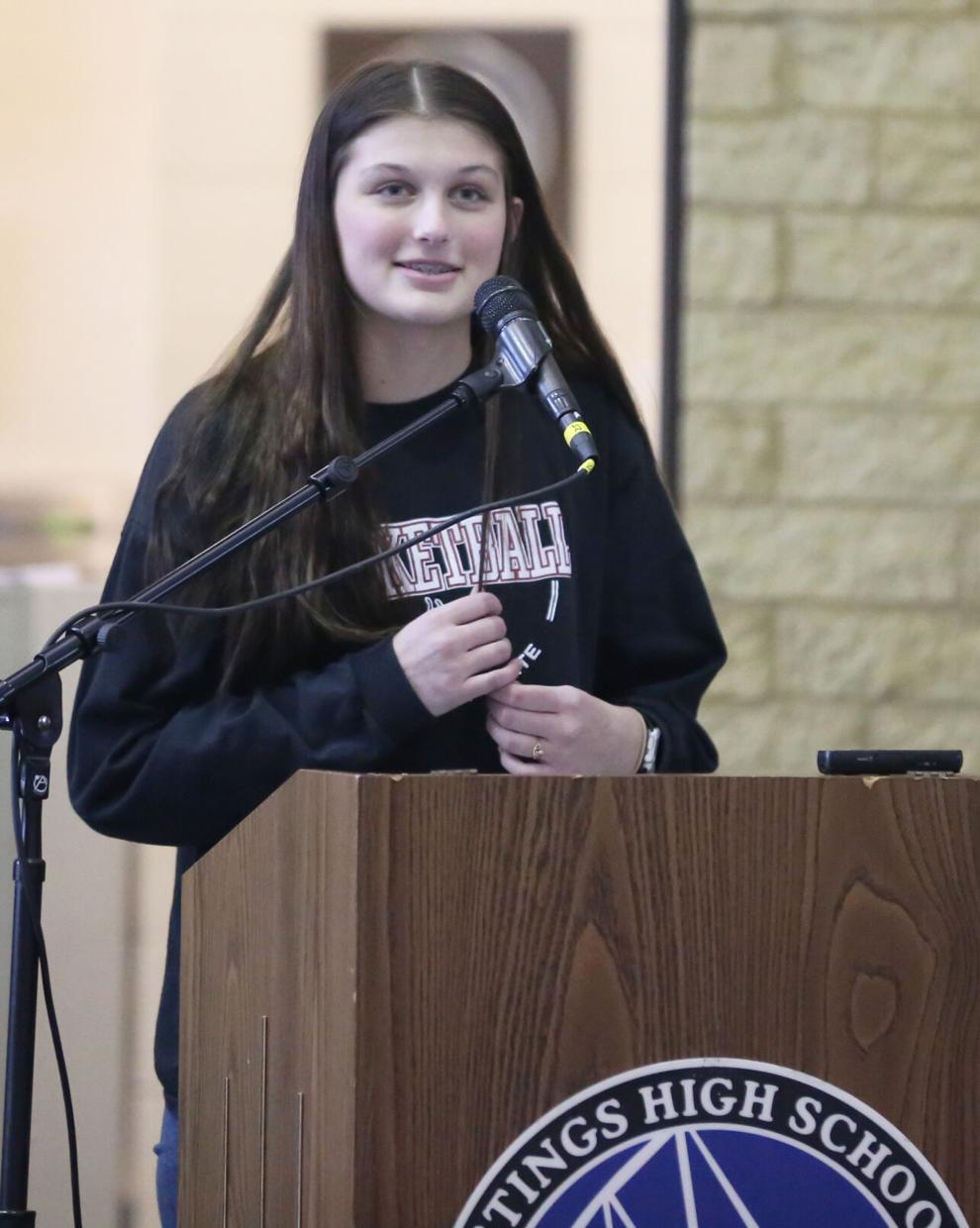 Maggie Schlottman follows in the footsteps of her older brother and former Raider Matt Schlottman, as she too will be going to Valley City State University to play basketball for the Vikings. 
"I chose the school because my brother goes there, so I already knew the community and I already knew the girls on the team, it just felt like home," Schlottman said about following her brother to VCSU.