Hastings Raiders football scored 22 second-quarter points to open up a 34-20 halftime lead and never looked back as they rolled over the Cretin-Derham Hall Raiders Wednesday night 54-34 in the regular season finale. 
The win secured a No. 2 seed in the Section 3AAAAA playoffs for Hastings and a first-round bye. They will face the winner of No. 3 Bloomington Kennedy and No. 6 Apple Valley at Todd Field/McNamara Stadium on Saturday, Oct. 30. The Raiders also finished second in the Suburban-Maroon District behind St. Thomas Academy, who is the No. 1 seed. The two teams will most likely meet in the section championship game November 5 at the high seed.
The first half was back-and-forth between Hastings and CDH as the two teams alternated for four scores in the first quarter. Hastings struck first on a 2-yard touchdown run by senior Brenden Freiermuth with 9 minutes, 33 seconds left in the first quarter for a 6-0 lead after a failed extra point. Cretin responded with a 1-yard touchdown run and missed an extra point of their own for a 6-6 tie with 4:13 left in the quarter.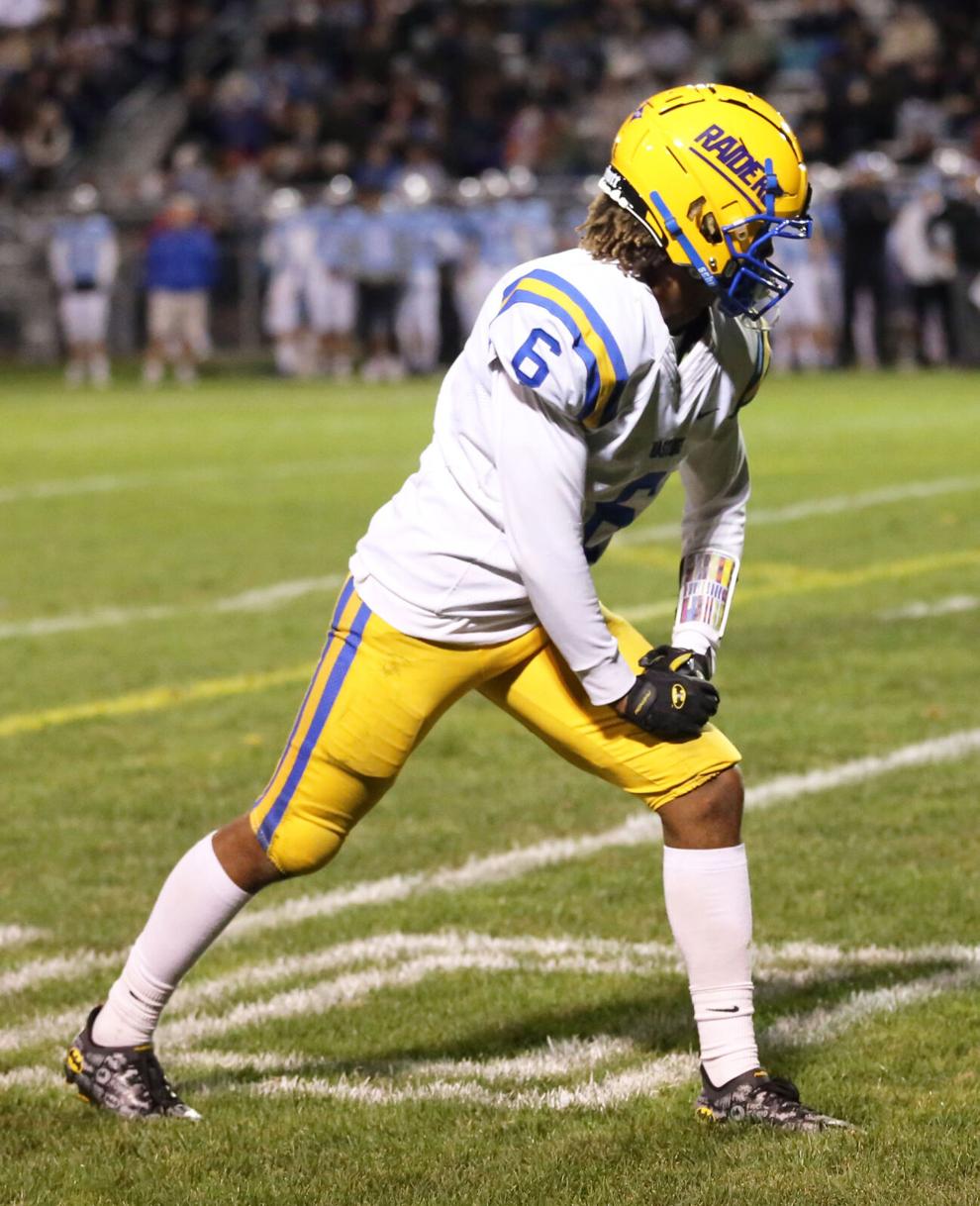 Hastings scored just 34 seconds later to go up 12-6 after a 54-yard touchdown pass from senior quarterback Axel Arnold to junior wide receiver Rico Cooper. Cretin-Derham Hall answered in just 20 seconds on a 78-yard touchdown pass and led 13-12 at the end of the first quarter.
Cretin scored again with 9:45 left in the first half on a 3-yard touchdown run to increase its lead to 20-6, but from there Hastings rattled off 29 straight points to take control of the game. Freiermuth scored from 12 yards out and Arnold got the 2-point conversion with 4:19 left in the first half, sophomore Aiden Doughty broke a 22-yard touchdown run with an extra point from senior Rhys Fillion and with just 59 seconds left, Freiermuth snagged an interception and took it back 75 yards for a touchdown (Fillion XP). Hastings went from down 20-6 to up 34-20 at halftime.
Hastings added on to its lead to start the second half when junior Jonathan Bezdicek caught a 38-yard touchdown pass from Arnold to make it 41-20 with 9:39 left in the third quarter. Cretin was able to get a score back when they hit on a 35-yard touchdown pass to cut Hastings' lead to a two-score game, 41-27, but Hastings answered.
Senior Stephen Reifenberger scored on a 5-yard touchdown pass from Arnold just five seconds into the fourth quarter to make it 48-27. Cretin scored once more on a 17-yard fumble recovery, but Hastings kept them at a distance with another Freiermuth touchdown run in the final two minutes for the 54-34 final.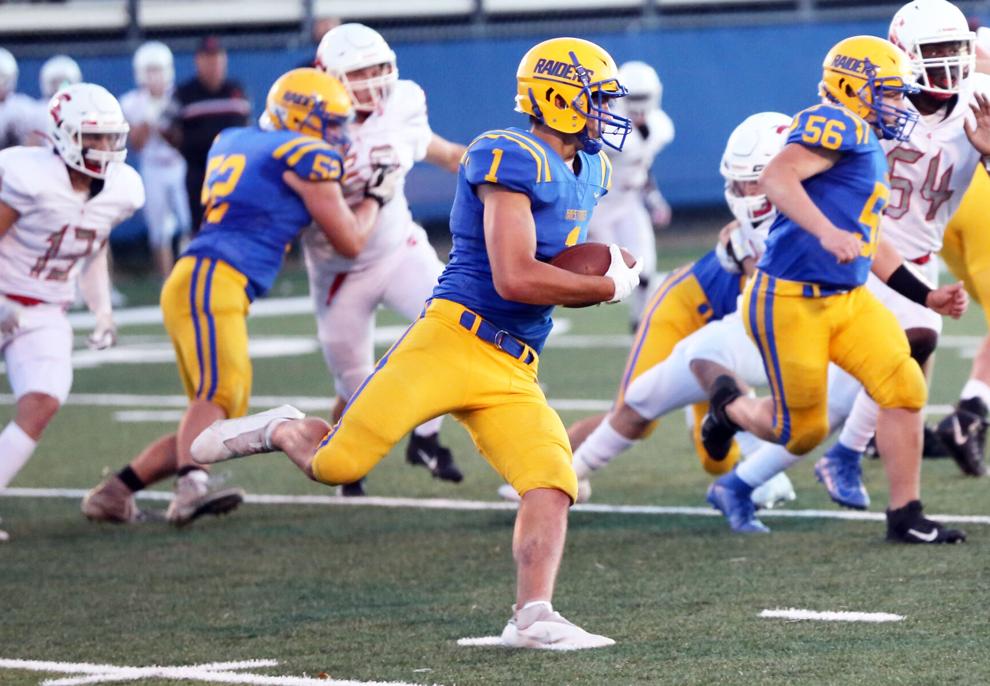 It was another strong game by Freiermuth and his power running game as he carried the ball 15 times for 96 yards and 3 touchdowns. Hastings ran for 188 yards total as Arnold added 49 yards on the ground and 32 yards on six carries and a score.
Arnold had a great night passing as he completed 7 of 9 passes for 124 yards and 3 touchdowns. Bezdicek led the Raider receivers with 3 receptions for 29 yards and a touchdown. Reifenberger had 2 catches for 19 yards and a score while Cooper also hauled in 2 catches for 66 yards and a touchdown.
The Hastings defense forced two interceptions -- one from Reifenberger for a touchdown -- and then Freiermuth's for the touchdown. They allowed an uncharacteristic 438 total yards -- over 200 on the ground and in the air -- but two turnovers and an even more prolific offense gave Hastings the victory.