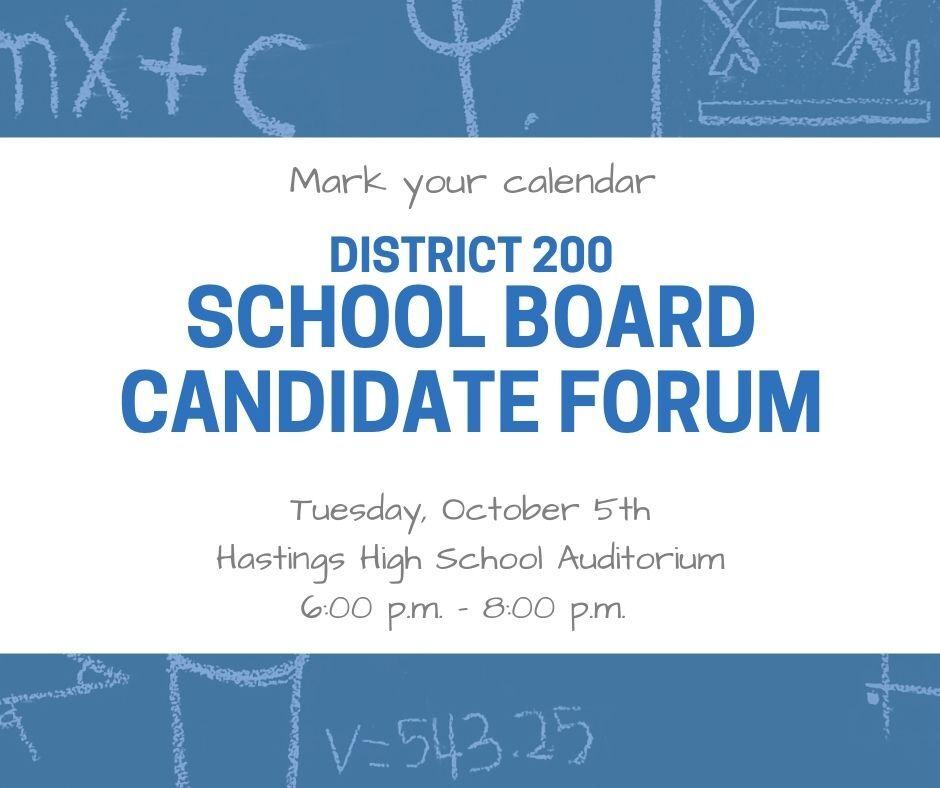 The Hastings Area Chamber of Commerce is looking for questions or topics for the upcoming District 200 School Board Forum on Tuesday, Oct. 5.
At the school board forum from 6 to 8 p.m. at the Hastings High School Auditorium, six candidates will answer questions submitted by the public.
If you have a questions for the candidates or topics you would like them to discuss, email them to staff@hastingsmn.org by Sept. 27.
The Hastings Chamber selects and crafts the questions for the candidates, but would like community input to create the questions.
For the most up to date event information, visit www.hastingsmn.org.