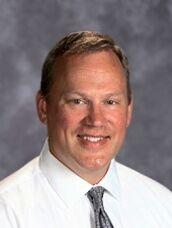 As Hasting High School Principal Mike Johnson is set to retire on Feb. 24, the district is shifting around administration to fill the gap of his absence.
One of HHS's assistant principals Scott Doran will become the interim principal  for the remainder of the school year.
Athletic Director Trent Hanson will then move into Doran's position as assistant principal for ninth and 10th grade.
Pete McGinnis will then move from his role as Hastings Middle School athletic director into the interim HHS athletic director role.
"Our reasoning behind all of these moves and the way that we did them is the priority on keeping people in the system that know our kids and our families," McDowell said.
The search for the next permanent principal for HHS will open up in the coming weeks.