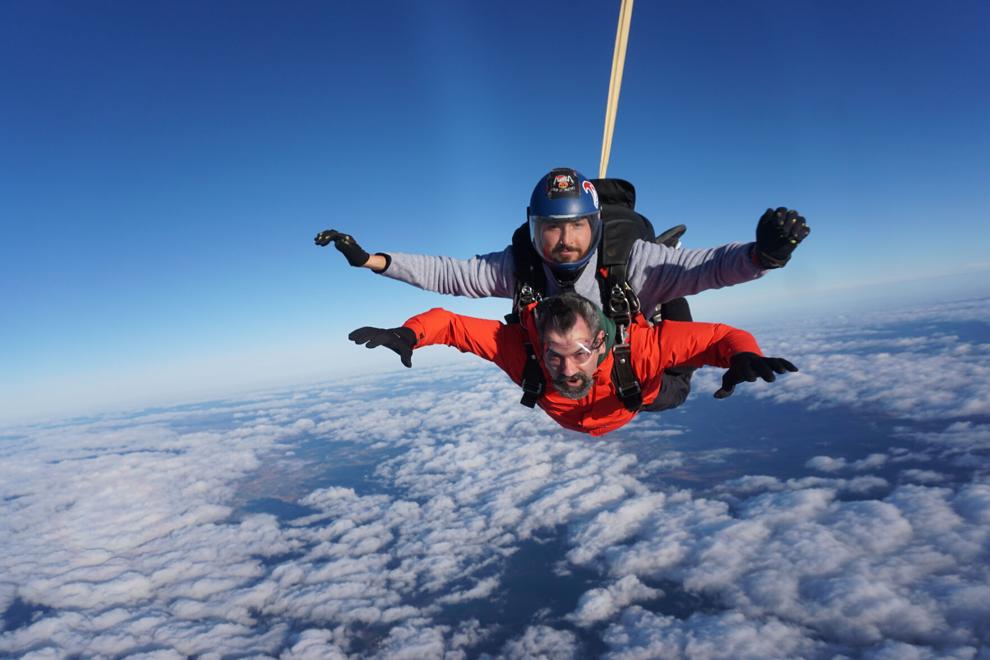 Pine Harbor Christian Academy in Hastings raises over $66,000 in Minute to Give It fundraiser last week, surpassing its goal of $35,000.
In honor of completing and passing the fundraising goal, Pine Harbor principal Scott Urban went skydiving.
Each year Urban does a challenge for the fundraiser including sleeping on the school roof overnight in snow, getting duct taped to the wall by students and shaving his facial hair, but this year's challenge was the biggest to date to celebrate the most the school has ever raised during their annual fundraiser.
Money from the annual fundraiser goes towards student scholarships, building and classroom expansions, musical instruments and the S.T.E.A.M. makerspace.