The doctor said he was "a man of faith" — believing that people are brought together at the right time. One of his colleagues referred to the treatment plan as pursuing "the better part of valor."
A brochure in the chapel quoting a nun said, "Values are caught and not taught."
I'm not quite sure I caught that. I do recall the encouraging phrase growing up (on no particular occasion), "now you're 'catching on.'"
I caught part of a couple church services. I caught it when a woman in a leopard print mask and shimmery orange blouse leaned over a deliberately empty pew to tap another woman on the shoulder, who then turned around and waved.
I didn't stay for the official passing of the peace, but that is a concept that's caught on. I value it — more so in less religious settings. It can often happen in hallways.
On Sunday morning a guy I'd never seen before was coming toward me from the other end of a long shiny hallway adorned with good art; he also had a book under his arm. He asked me what I was reading. We exchanged titles. His was a classic. He told me of another one he'd read recently that was his all-time "life changing" favorite. I thought for sure I'd remember the title and/or could easily do an online search for it. But no. A few days later when I was in a different hallway, feeling less than peaceful, he once again appeared. I said something to him that was perhaps borderline incoherent but he knew exactly what I was talking about. Equilibrium restored.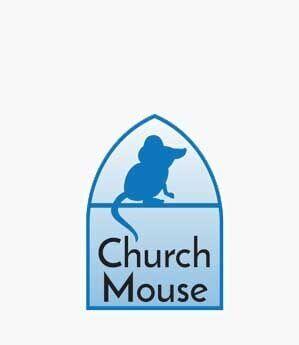 I've also caught on to a few acronyms. One was Latin … oh, that explains it. One in English creates a scary word but not when spelled out — "Within Arms Reach."
There was the woman in a stylish mint green suit and matching shoes setting a professional pace past the portraits toward some offices — I could imagine the pictured nuns nodding slightly in approval when she was within arms reach.
Other peaceful scenes I went past included: the blooming flowers in a hanging pot at a tidy little gas station, the woman sitting on the front steps of the well-lit main street laundromat, and the little girls sitting on a blanket in a narrow front yard waving at cars going past onto an entrance ramp.
Making a peaceful entrance seems to be a good part of valor — encouraging one to stay in their own lane while moving forward apace.