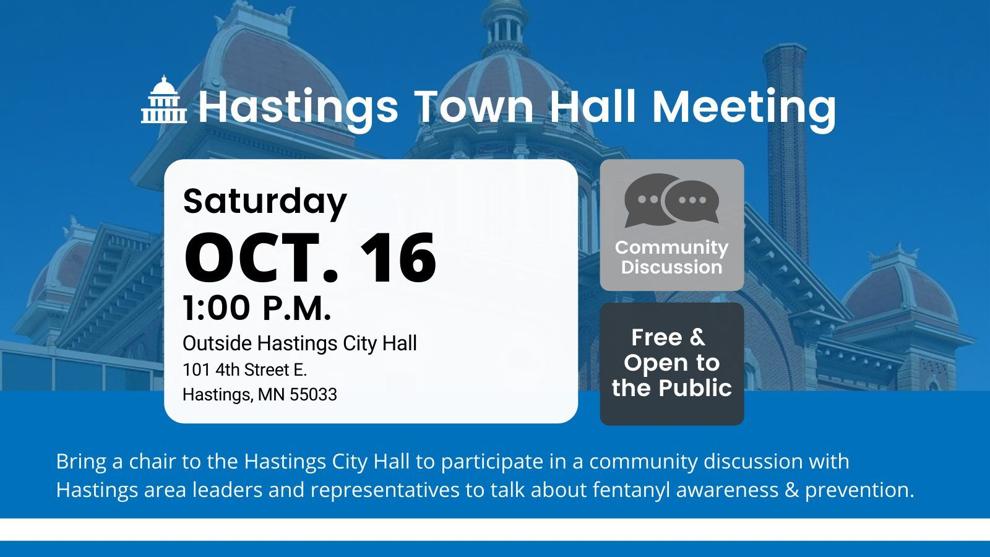 Hastings area leaders and representatives will discuss and answer the community's questions about fentanyl awareness and prevention at a town hall meeting Saturday, Oct. 16.
Minnesota Sen. Karla Bigham is hosting the town hall meeting on the grounds of Hastings City Hall at 1 p.m. this weekend.
The event will be held outside for public safety and all attendees should bring their own chairs. In case of bad weather, the event will be hosted inside and attendees will be asked to wear a face mask.
Bigham will discuss fentanyl and opioid use in the area and answer questions from the community on prevention and awareness.