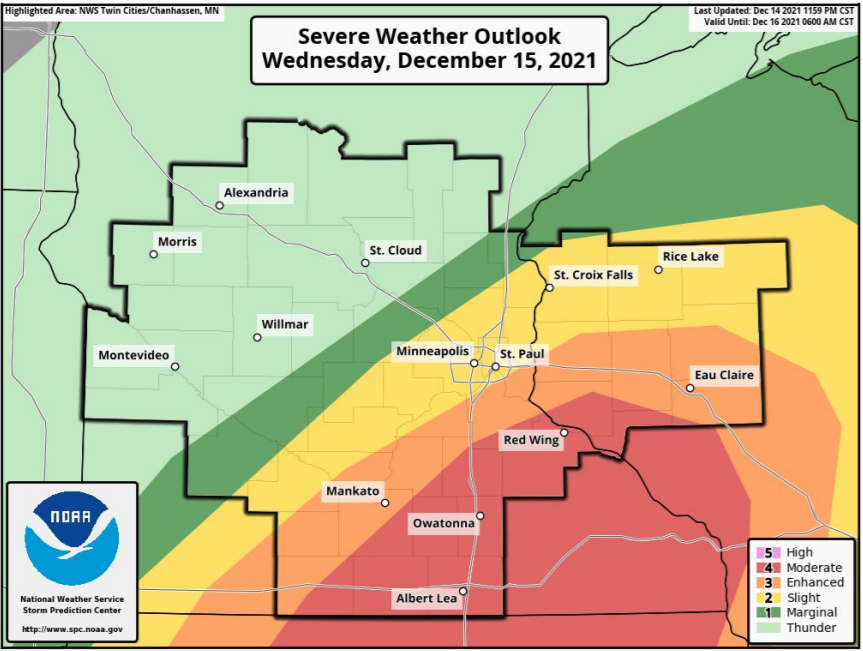 Southern Minnesota could see a line of severe thunderstorms with potentially historic high winds Wednesday afternoon into Thursday morning.
Strong sustained winds are expected around 30 to 40 mph across southern and eastern Minnesota into western Wisconsin throughout Wednesday afternoon.
The National Weather Service (NWS) issued a high winds warning from 9 p.m. Wednesday to 6 a.m. Thursday where damaging winds with gusts of 60 to 65 mph are expected.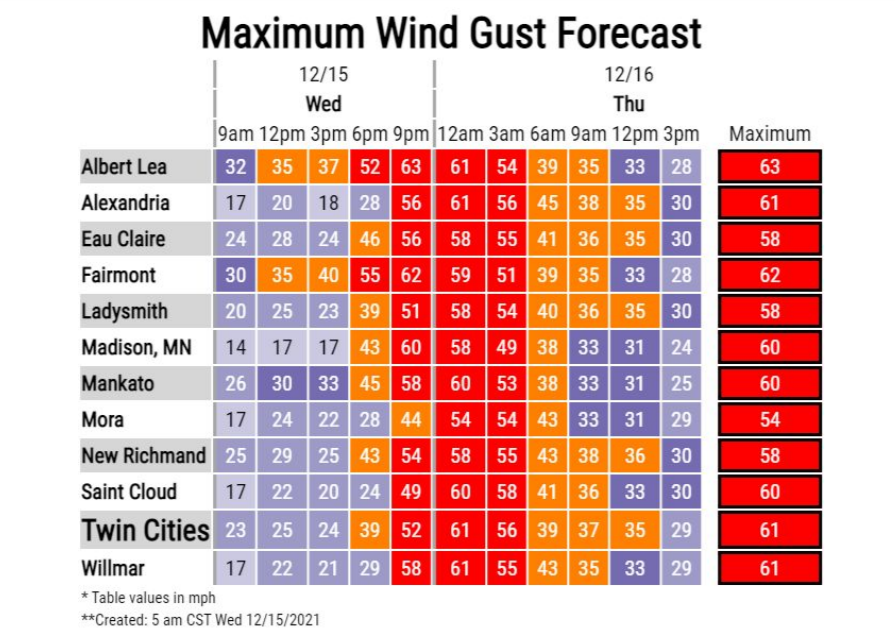 There is a moderate risk of severe thunderstorms in southern Minnesota that could contain gusts in excess of 80 mph and some embedded tornadoes, according NWS.
With high winds trees and power lines may be blown down and widespread power outages are expected, NWS said.
Travel will be difficult, especially for high profile vehicles. Hazardous
driving conditions due to low visibility.
"Today's volatile day of weather has not been seen before in mid-December," NWS said.