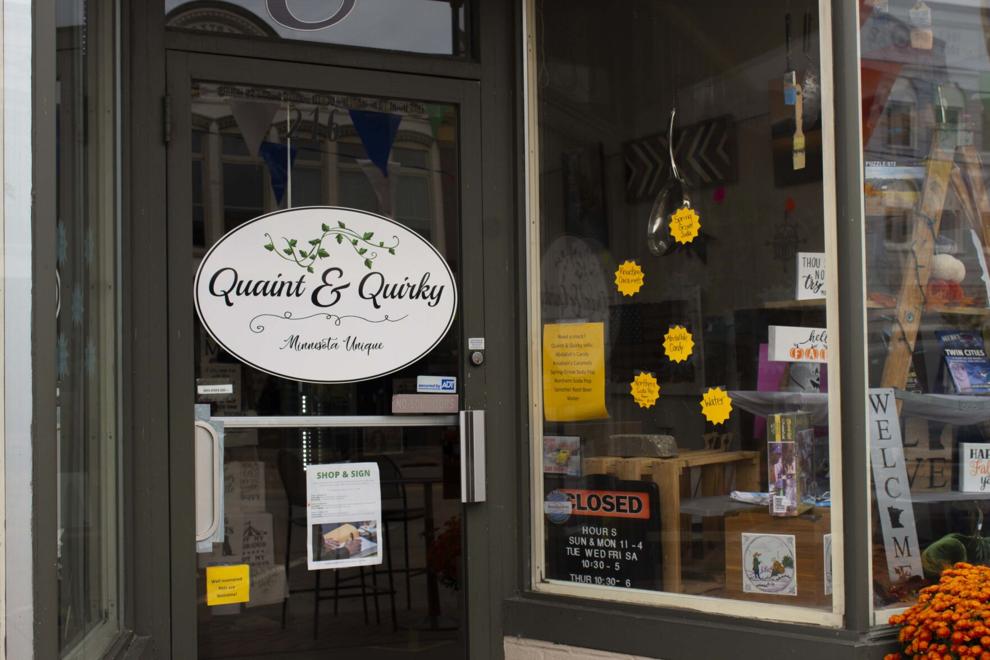 Walking into downtown Hastings' Quaint and Quirky gift shop one can find a wide array of gifts ranging from little felted animals and wood-carved pumpkins to metal sculptures and children's books.
Every corner of Quaint and Quirky features a different artform so that each visit to the shop something new can be discovered.
"My goal was to have a store that would feature all local businesses in Minnesota and Wisconsin and would also highlight new artists, old artists, experienced artists and everybody in between," Jodi Norgaarden, owner of Quaint and Quirky, said.
Norgaarden started Quaint and Quirky with the intent of giving Minnesota and Wisconsin artists a platform to sell their work.
Quaint and Quirky is able to give local creatives who may not have their own physical shop a base in the metro area to sell their work.
"A lot of the artists will put [Quaint and Quirky] on their stock list on their website so people can find where their particular products are," Norgaarden said.
Quaint and Quirky vendors have ranged from a 10-year-old to an 84-year-old with items ranging from books to metal creations.
"I've got artists that are new to selling in a store, and I've got artists that have been doing this for 15 years," she said.
Norgaarden said the majority of her vendors are small businesses and by working with small, local creatives she can work closely with vendors and get to know a lot about their work.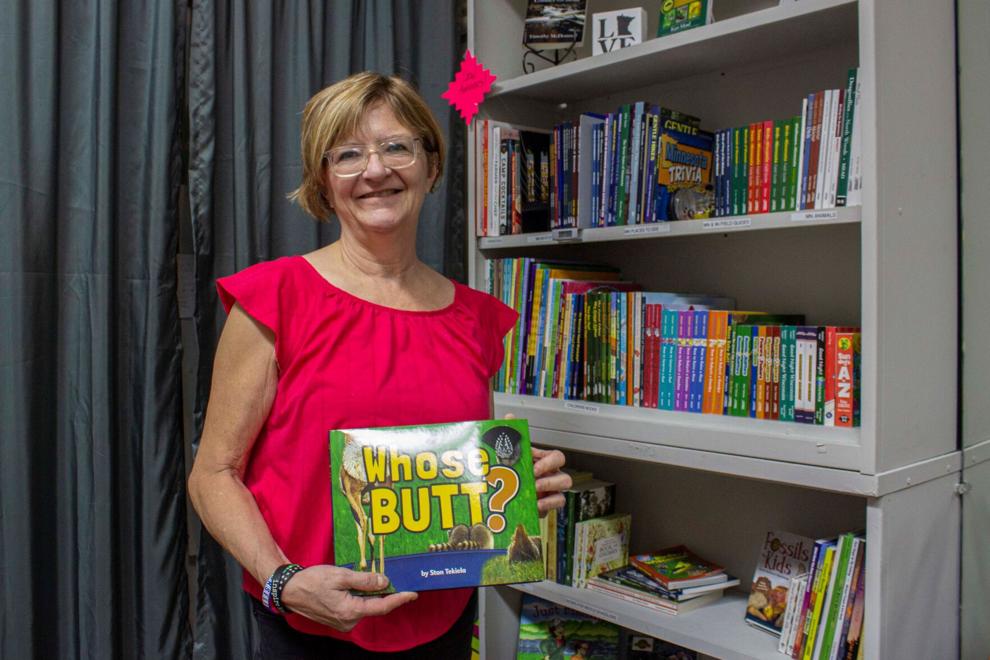 "I spend a lot of time with them in the beginning because that's important to people to know where the art is from and who the artists are," she said.
When Norgaarden first opened her shop three years ago, she began with only around 10 art vendors she found at Minneapolis Mart.
From there she reached out to artists on Etsy to fill the shop with more vendors.
"I just kept looking and finding people and now I really don't have to search — they find me, a lot of people just walk in the door now and ask to sell their stuff here," Norgaarden said.
Quaint and Quirky has more than 100 authors, artists and creators from Minnesota and Wisconsin selling their creations at the shop.
Norgaarden wanted to bring in a variety of artists and creations to Quaint and Quirky to give customers a wide array of vendors to choose from.
"When I started, one of my goals was to have a wide variety of items that would appeal to a wide variety of people," she said.
From the jewelry, handbags and candles to the ceramics, yard signs and kids' toys, Norgaarden's sure there is something for every person who comes into the shop.
"I noticed that there were stores [in Hastings] that kind of appealed to one generation and so I really wanted a store where you could come in with your family, and there'd be something interesting for everybody," she said.
And Norgaarden said she's been able to achieve that because she gets customers ranging from preteens to seniors.
Since starting her business three years ago, Quaint and Quirky has evolved to find its niche of what brings in business year-round.
Norgaarden said her bestsellers are greeting cards and metal signs and sculptures.
As her shop begins to grow, Norgaarden has begun hosting events to promote the vendors at her shop.
This year, she started a "Shop and Sign" event where local authors who sell their books in the shop sign copies of their books for customers.
Hastings has always been a place Norgaarden loved and appreciates the support the city has given her since opening her shop.
"It's a unique town and coming in as an outsider I've been really impressed because people were really welcoming to me," she said.
Norgaarden lives in Rosemount and is originally from eastern Wisconsin, but she wanted to open a shop in downtown Hastings because she loved how supportive the businesses were and how they care about the city's history.
"I loved that they embrace their history but still are moving forward," she said. "They're not just knocking everything down and putting up modern buildings and I really appreciated that."
Even during the pandemic, Norgaarden said local customers have been loyal and helped her business survive.
"There really were a lot of customers that came during COVID and were kind," she said. "That was really inspiring and that made me work even harder to survive when COVID hit."