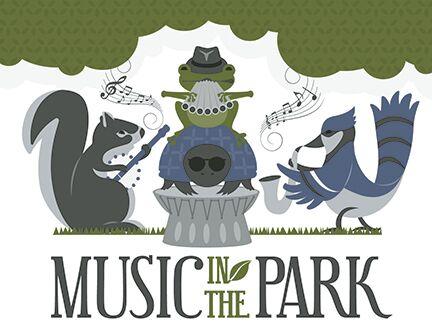 Music in the Park at Whitetail Woods Regional Park
When: Tuesday, Aug. 31, 5 – 7 p.m.
Where: Outdoor amphitheater in Whitetail Woods Reginal Park
Whitetail Woods' free summer Music in the Park series concludes Tuesday with performances from Cajun Southwest Louisiana dance band New Riverside Ramblers and blue and rock band Blue Dog.
Food truck featured at the event include ​El Burrito Mercado, Cookie Dough Bliss and Samurai Teppanyaki.
For more information on the event, visit the Dakota County Parks website.
Hootenany Fall Frenzy
When: Sunday, Sept. 5, 2 – 11 p.m.
Where: Spiral Brewery, American Legion, 2nd Street Depot, Fireside Social House, Lock & Dam, The Busted Nut
Cost: Free to attend, $20 suggested donation
The Hootenany annual living music extravaganza features over 40 musicians packed into a single night of music at multiple locations in downtown Hastings.
For more information and a lineup of artists, visit TheHootenany.com.
Light up Purple for overdose and fentanyl poisoning awareness
When: Monday, Aug. 30 at 7 p.m.
Where: 2nd Street public parking ramp, top level
The United Way of Hastings will host a city-wide recognition of International Overdose Awareness Day (IOAD) on the top level of the public parking deck, across the street from The Confluence.
A short recognition program at 7 p.m. will be followed by Confluence Development lighting up the newly restored cupolas purple at 7:45 p.m. in recognition of IOAD.
Have an upcoming event you're hosting that you would like the Hastings Star Gazette to know about? Tell us about it by emailing us at hastingsnews@orourkemediagroup.com.