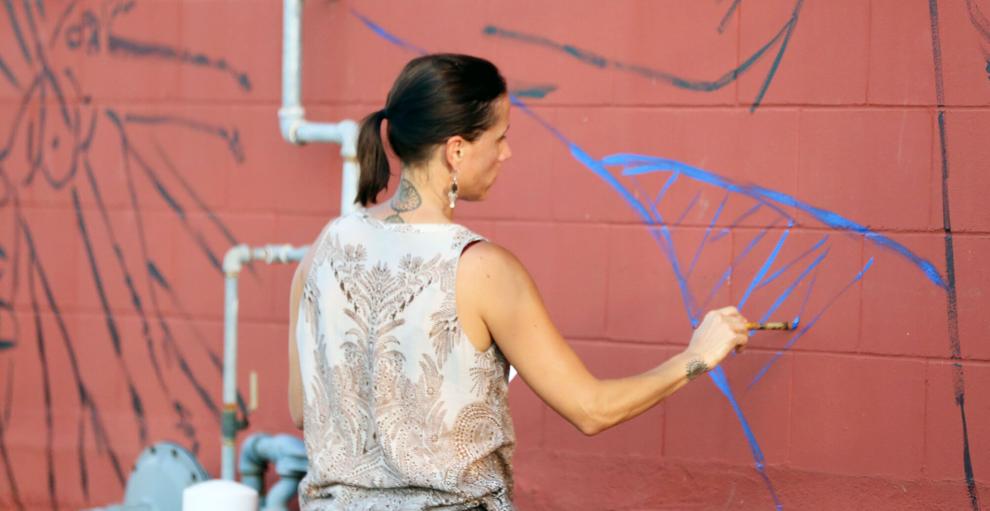 A mural celebrating Hastings history of diversity is located on the rear wall of Hastings Family Service, facing Levee Park. Installation began in mid-August.
A dedication event will be held Thursday, September 9 at 6 p.m.
The public is invited to attend and learn more about the mural's symbolism, to meet the artist and to celebrate art and culture in Hastings. 
The City's Public Arts Grant Task Force received 14 proposals from a number of high-caliber and experienced muralists from as far as California and Oklahoma as well as several from Minnesota. The Hastings THRIVE and IDEA groups worked with the Task Force in planning the project. The awarded proposal is by Daniela Bianchini and (aka Kalaka). The mosaic mural embraces the theme "Our Growing Diversity, Welcoming the Future." The mural was initially planned for last year, but was delayed due to the pandemic.
Bianchini has done mosaics for East Nokomis Neighborhood Association, Circulo de Amigos Childcare Center, University of Minnesota, and St. Paul Downtown Alliance. Kalaka has created murals in Cuba, Venezuela, Colombia, Germany, France, and the United States.
Learn more about Daniela's work at https://www.youtube.com/watch?v=Iox55M-vPAY.