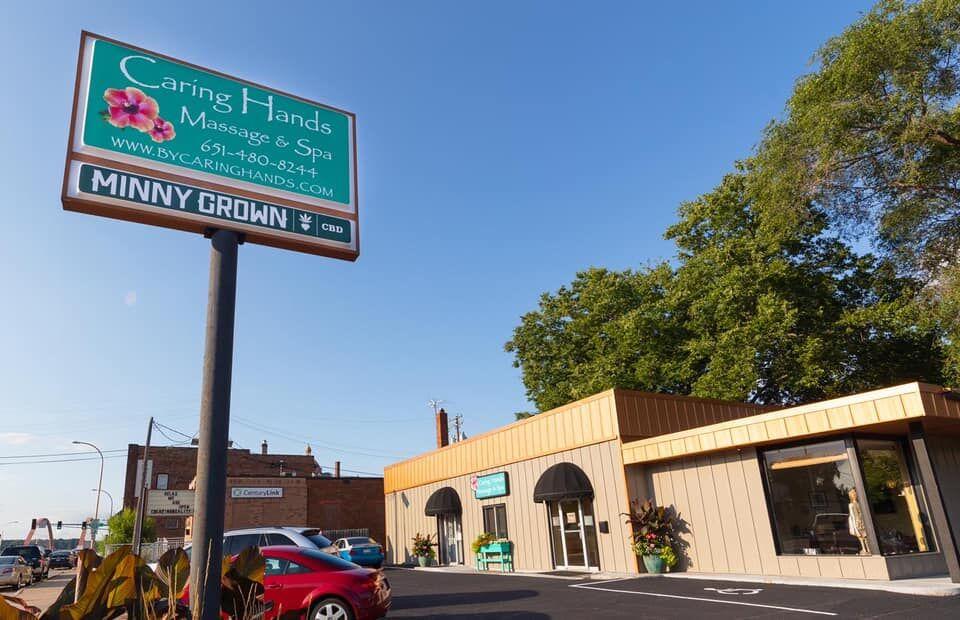 Minny Grown, a locally owned CBD products and hemp food store, recently opened its second store location in Hastings and hopes to provide locals with naturally-healing and nutritious products.
Located at 427 Vermillion St. in Hastings, Minny Grown opened in conjunction with Caring Hands Massage & Spa.
"It's very exciting to safely bring a variety of CBD products and quality products to the community," Minny Grown founder Zach Rohr said. "And with the deregulations of cannabis in the future, it's exciting to have the foot in the door and be on the forefront of that industry in Hastings."
The company sells a variety of natural hemp products from CBD gummies, creams and tinctures to organic food products like butter, cooking oils and hemp heart seasoning.
Minny Grown is headquartered in Cannon Falls where its hemp farm and processing facility is located.
"We're involved in the farming — we grow all of our own hemp," Rohr said.
The company opened its first retail location in Woodbury on 783 Radio Drive, back in October 2020.
Rohr, who is from Hastings, said the first shop received such a great reception from people in the area that he was approached with the idea of opening a second location in Hastings by Caring Hands Massage & Spa.
Minny Grown previously worked with Caring Hands, but recently had the idea to open a shop within its business.
"We put in like a permanent pop-up store within the Caring Hands locations, so now you come in there and customers experience the same feeling they would in our store up in Woodbury," Rohr said.
Now customers going into Caring Hands for a massage can also purchase some relaxing CBD products by Minny Grown.
Minny Grown hopes to expand even more in the near future with plans to open two more stores by the end of 2022, according to Rohr.
"We would just like to be around the west, south and east metro area, close to where our headquarters are at in Cannon Falls," he said.
Minny Grown also recently launched its new hemp food line of butters, oils and hemp seed seasoning.
"It's all very nutritious, it comes from the seeds of the hemp plant and there's not CBD in it," Rohr said.
The products will be available for purchase in over 100 Hy-Vee stores, according to Rohr.
"We're moving into the grocery side of things and very excited to be able to bring folks a plant high in protein and very nutritious," he said.
Rohr, who was raised in Hastings and now lives there, said he is excited to have his "hemp with heart" products to his hometown.
Rohr said opening up a store in his hometown is something he has always wanted to do.
"This is where all of my friends and family are, and we actually have a lot of supporters and customers of the company and our products in my hometown of Hastings," he said.
Minny Grown products can be purchased at their retail locations in Hastings and Woodbury, or at their website at minnygrown.com.