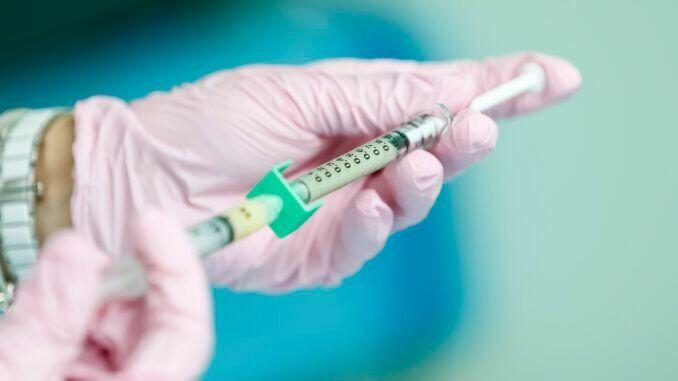 Through the past year and a half, hospitals have had to quickly innovate their healthcare to combat the coronavirus pandemic.
"Even before COVID started, we knew that we had gross inequities in the types of care that were delivered to whom," Regina Hospital President Helen Strike said. "And boy did we learn how to innovate fast in COVID."
At a presentation during the city council meeting Sept. 7 Strike spoke about how fragmented systems impede healthcare and how the pandemic helped to create more holistic care for patients.
"COVID was something that transformed incredibly how we delivered care, but it's not over yet," Strike said.
Regina Hospital, which is a part of Allina Health, is working to transform health care to be more acceptable, accessible, equitable, affordable and more holistic, according to Strike.
And COVID-19 transformed Allina Health into a more holistic system, Strike said. It intentionally built a structure to ensure all of its hospitals and clinics could collaborate and support each other.
The healthcare company brought on COVID-19 specialists and began doing coronavirus testing and vaccines during the pandemic.
It also started a supply chain to manage critical shortages of personal protection equipment.
"We worked tirelessly with hundreds of different vendors to get N95 masks and PAPRs for our staff to wear," Strike said.
Allina Health also innovated during the pandemic to be more accessible to patients through home hospital care and virtual visits.
"We from the ground up developed a home hospital care, meaning we can care for many, many patients now every day in their home that we used to admit to our beds," Strike said.
Allina Health went from only 20 virtual visits in February 2020 to 16,000 in June 2020.
Regina Hospital, Hastings Clinic and Hastings Nininger Road Clinic COVID-19 treatment as of July 15, 2021:
1,212 patients tested or diagnosed with COVID-19 treated in Regina/Hastings hospitals

22,765 COVID-19 tests collected

185 patients received inpatient care at Regina Hospital

More than 2,300 COVID-19 vaccinations administered
With the surge of COVID-19 cases over the last year and many hospitals left without enough beds to treat incoming patients, the state devised a system to ensure everyone coming into hospitals was getting the care they needed.
Strike also serves with Allina Health for the state program Critical Care Coordination Center (C4), an integrated healthcare program that ensures Minnesotans get the intensive care unit (ICU) they need.
Put together in May 2020 to combat the surge of COVID-19 patients to intensive care units, the C4 was put together to find hospital availability for patients when their hospitals are at full capacity.
"In 2020 we've placed critical care patients all across the state to an ICU bed and we've placed almost 1,200 patients who couldn't find a bed in their own hospital to another bed in another hospital within the state," Strike said.
C4 staff looks at constantly updating hospital information to determine where an ICU bed is available with the care a patient needs. Many are COVID-related, but C4 handles all critical care patients.
"Sometimes patients had to move from Hastings all the way to Duluth, sometimes they had to go to Bemidji," Strike said.
C4 is still moving COVID-19 patients around the state because there aren't enough beds and staff to care for patients at local hospitals, according to Strike.
"It's a trifecta happening right now of hospitalizations for COVID," she said. "We're seeing a surge of the delta virus, we're seeing a number of unvaccinated patients who are entering our system that weren't entering before … but we also have a staffing problem."
Strike said hospitals are suffering now similar to how they did at the start of the pandemic with a large number of COVID-19 patients due to those not getting the coronavirus vaccine.
Around 94% of patients hospitalized and in the ICU from COVID-19 at Allina Health are unvaccinated, Strike said.
All across Minnesota, healthcare workers are resigning in what is being referred to as the "Great Resignation of 2021."
"Our doctors and nurses and respiratory therapists and lab technicians and PCTs and everyone who cares for patients we're kind of sick of it, we're kind of tired of dealing with [COVID-19] every single day," Strike said.
According to Strike's presentation, healthcare workers are leaving the workforce at a faster rate than any other industry.
"They're changing jobs to get away from the front line, they're decreasing their full-time equivalents and they're going to other types of work where it is much less stressful," she said.
On a given day at Regina Hospital, 40% of staff are traveler agency staff, opposed to regular staff, according to Strike.
"So, there won't be as many familiar faces if you do come in to see us and have to receive care," she said.
While the coronavirus pandemic setbacks in healthcare, Strike said the innovations created from the pandemic are skills and systems that healthcare companies want to continue providing beyond COVID-19.