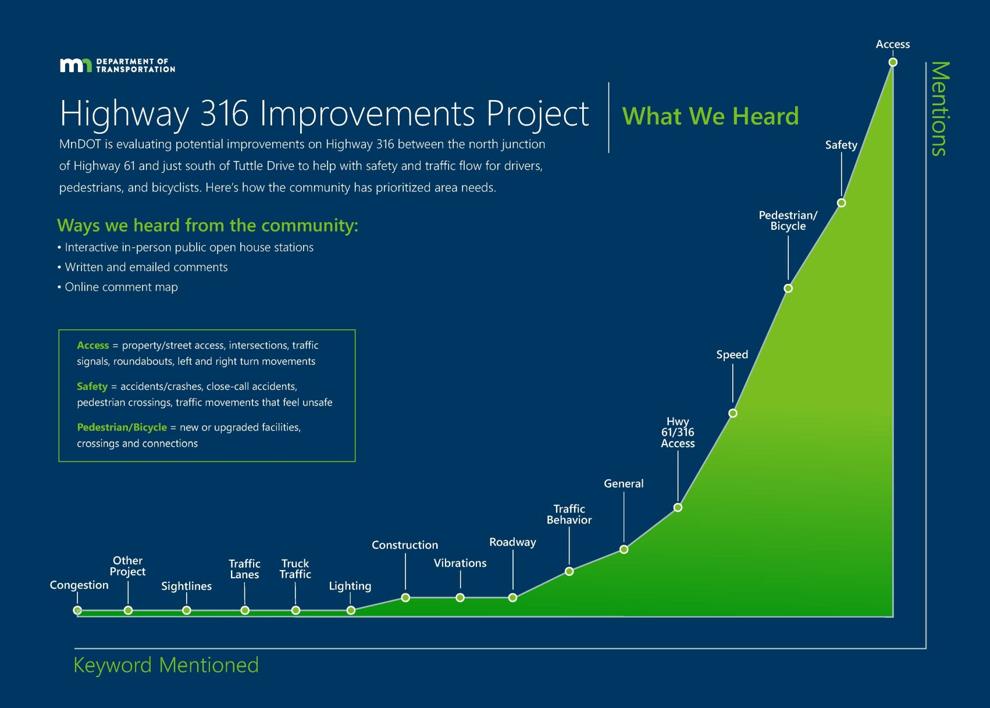 The current closures and traffic control will remain in place on Highway 316 for the next couple of weeks as we work to complete the project.
There is still the potential for reopening sections of the highway earlier.
However, this reopening cannot occur without final paving and striping and temporary striping in the area.
All areas of the project are expected to reopen by the end of day Saturday, Nov. 6.
The current closures will continue to provide for the safety of the construction team and public while providing a quality road surface when the work is done.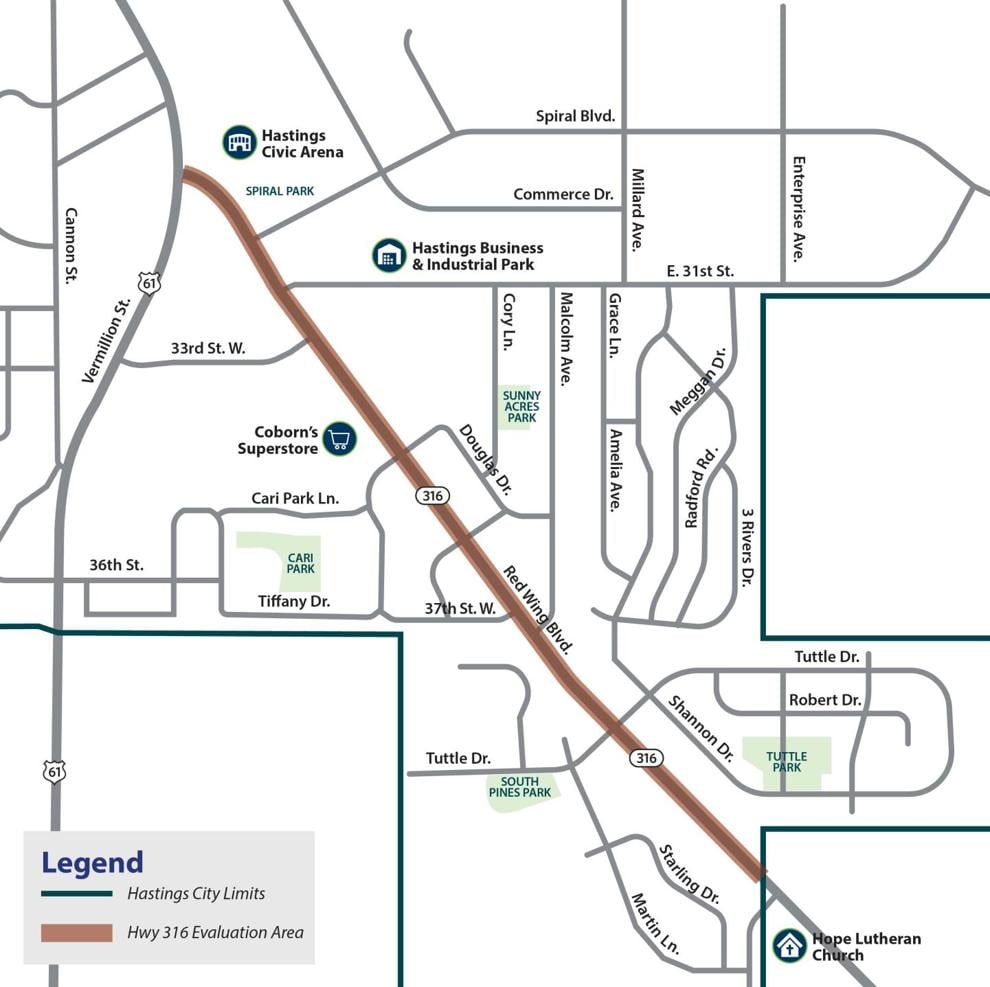 Here's what you can continue to expect during this time:
Highway 316 remains closed to through traffic, requiring temporary detours during construction.

Regional through traffic should continue using the Highway 61 regional detour.
Local traffic with a destination in the City of Hastings can use the local detour on 10th Street and Glendale Road/Nicolai Avenue 

Highway 316 between the north junction with Highway 61 and 31st Street remains closed to all traffic.

Residential access to the Spiral Business Park area and the Hastings Civic Arena should continue to follow the signed detour using 21st Street and Commerce Drive.
Trucks and delivery access to the Spiral Business Park area and the Hastings Civic Arena should continue to use 10th Street and Glendale Road to reach Spiral Boulevard.
All access to the 33rd Street businesses will continue to be through the Highway 61 and 33rd Street intersection.

Highway 316 between 31st Street and Malcolm Avenue remain closed except for local traffic to and from residences or businesses with driveways directly to Highway 316. Obey all construction signs and watch for construction personnel and activity if travelling on this section of Highway 316.
Highway 316 between Malcolm Avenue and Tuttle Drive remains closed to all traffic.

Residents in the Tuttle Drive neighborhoods will use the newly constructed Highway 316 and Tuttle Drive roundabout to and from Co. Rd. 91 to access their neighborhood (the local detour route).
"Road Closed" to "Thru Traffic" and/or "Local Traffic Only" means you need to take a different route and should only cross the barrier if you have no other option to reach your destinations within the restricted area.
For example, if the driveway to your home or worksite can only be accessed on the restricted roadway, you are local traffic and not thru traffic.
If your destination is outside the restricted area, you should take another route and not go through.
Travelers should not enter a road that is closed or marked as private to bypass this closure.
We will continue to send updates as schedules or detours in the area change.
This work is part of a summer and fall project on Highway 316 to add three roundabouts, add medians and pave the road between Michael Avenue to north of Spiral Avenue.
More about this project
The pavement on Highway 316 from the north junction of Highway 61 to Michael Avenue has outlived its useful life and will be replaced this year. The project is anticipated to be complete in November 2021.
For more information, please visit the Hwy 316 in Hastings project webpage.