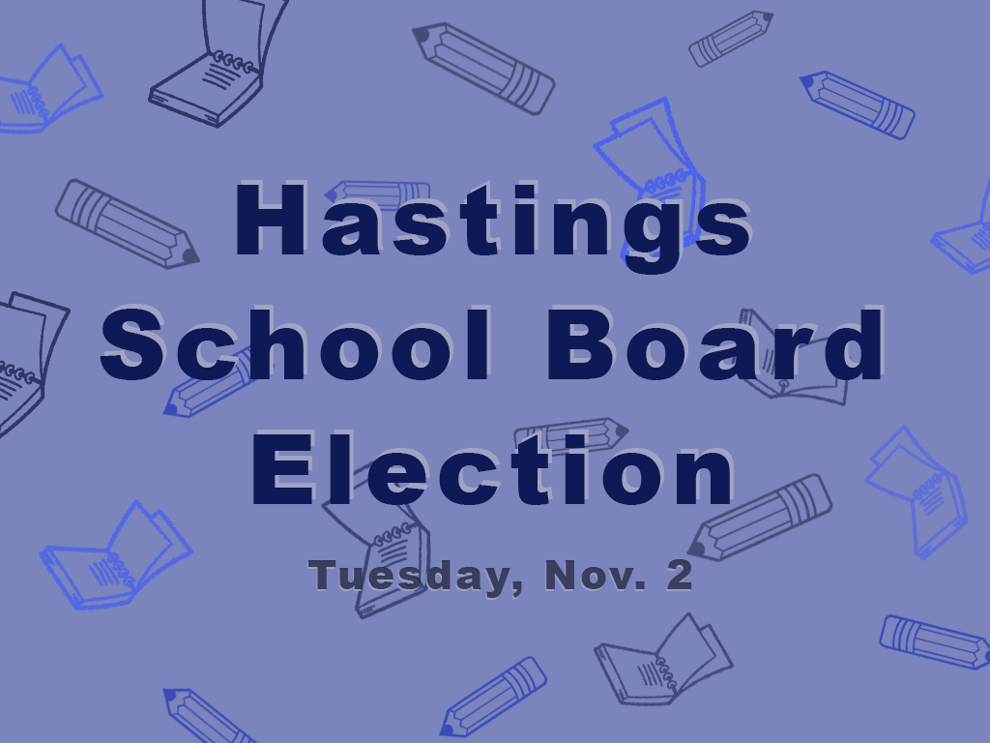 Hastings's residence will have a chance to election three members to the Hastings School Board on Tuesday, Nov. 2.
Election Day is less than a month away with early voting available now. Application for absentee ballots can be picked at the Hastings Middle School Main Office 8:00 a.m. to 3 p.m., Monday through Friday. 
This year six candidate are running for three open spots on the school board.
Kelsey Waits and Scott Gergen are running for re-election, with Tashina Miller, Mike Reis, Carrie Tate and Jessica Dressely running for their spot on the boar.
To help inform voters, the Hastings Star Gazette introduced each candidate and gave their answers to a group of questions.
In case you missed them, here are all the candidates' responses:
The candidates will also respond to the community's question at the School Board Candidate Forum Oct. 5 from 6 to 8 p.m. at the Hastings High School Auditorium.
The Hastings School Board consists of seven members who responsibility is to establish the goals for the public schools in Hastings and set the standards for performance in schools.
Their duties include approving budgets, approving curriculum materials, hiring the superintendent, and working closely with school leaders on schedules, supplies, safety, classroom resources, facilities and other issues.