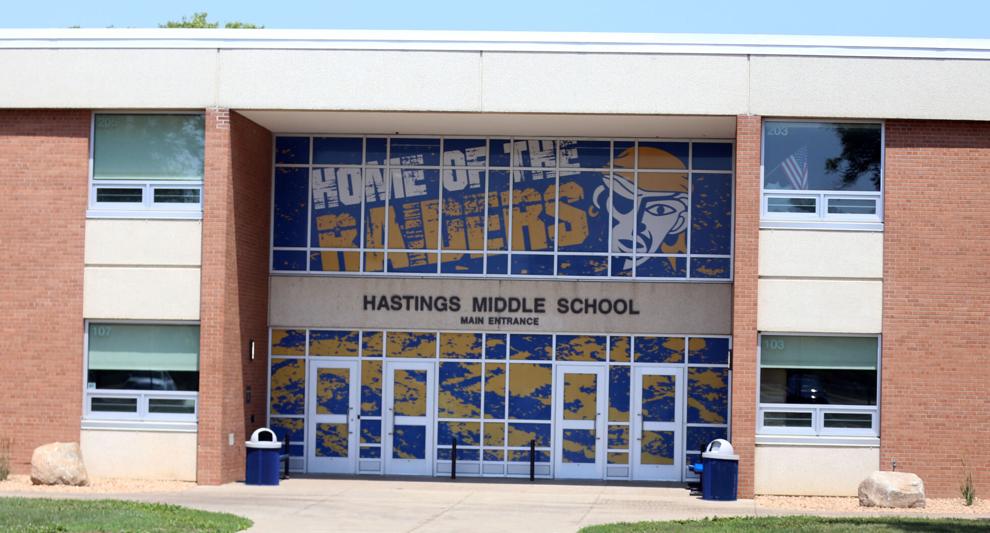 On Tuesday, Nov. 2 elections will be held for the Hastings School Board where six candidates are competing for three open spots on the board.
To help inform voters, the Hastings Star Gazette will introduce the candidates over the week, show their answers to a group of questions and give each an opportunity to convince voters why they should be elected.
Kelsey Waits was elected to the Hastings School Board in 2017 and currently serves as the board chair.
Job: PhD student and research assistant at the University of Minnesota
Prior civic engagement: I currently serve on the Dakota County Extension Committee as chair. I am also on the Friends of the Pleasant Hill Library Board, the Blueprint Foundations Board and a member of Hastings Environmental Protectors.
I am a former steering committee member of THRIVE Hastings.
Prior elected office: Elected to the school board in 2017.
Why are you running for school board?
My family and I moved to Hastings eight years ago after my husband left the navy.
I first ran for school board four years ago because I wanted to serve the community that we fell in love with and chose to settle down in.
As a mom of two school-aged children, education is incredibly important to me and I understand that each child may have unique needs.
The school district is one of the cornerstones of our community; it has a large impact on our students, our parents and our community as a whole.
I am running for re-election because I believe in this community and I want to continue to be a voice for our students and an advocate for our district.
What is the most important issue in this election and how would you address it?
One of the most important issues that I see right now is the ability to work together as a community in order to best support our students.
While there are a lot of "hot-button issues" that we hear about in the press, school boards are responsible for far more decisions than we see reflected in the news.
It is important to recognize that and to elect board members who are willing to work together to get the work done.
One of the continuing issues in our district is navigating decreasing enrollment and budget reductions.
School boards are responsible for working with our administrative team in order to make these reductions.
School boards are also responsible for making policy and setting the vision of the school district.
Throughout these roles, the board must be able to work together with each other and with the community.
During my four years on the board and my two years as chair, I have worked hard to include community and staff input in our decisions, engage with community members, and work with the rest of the board members as a team in order to best serve our district and our community.
I would love the opportunity to continue this work for another four years.
How would you rate the school district's performance during the pandemic — protecting public health, delivering quality education services, serving the community?
As a parent of two kids, I know how difficult the pandemic has been on students, their families and our community.
I also know, as a parent and as a board member, that there has been a lot of changing requirements and guidance. Throughout it all, the school board has followed the public health guidelines as well as the requirements that were given to us.
This has been a journey for all of us but I am proud of how our district responding during the pandemic.
For example, in spring of 2020 our district averaged 4,500 meals per day prepared and delivered to children throughout our district.
These meals were free of charge and open to all children, not just those who attended public schools.
We also worked with all of our families to ensure every child had access to wi-fi and had a device to complete their schoolwork.
This is not something that every district was able to do. The school board, our administrators, our teachers, our staff and our community all worked together as a team to figure out how to best support our students.
When I first ran for school board, I never imagined that we would find ourselves in the middle of a pandemic.
As one of my fellow school board members said, "when we ran, we didn't think that we would have to make these decisions, but we ran to make the decisions."
Like school districts across the world, we are continuing to learn and adjust in order to meet the needs our students.
Moving forward, we will continue to be flexible, follow guidance, and work as a team to guide the district through this and any other difficult times that come our way.
Name one thing the Hastings School District does well, and how you would support it.
The Hastings School District, particularly at the high school level, has done a great job offering our students many different curriculum options in order to support diverse interests and academic goals.
We have a fantastic music program, AP classes, the AVID program, as well as courses focused on horticulture and industrial technology.
Not all students have the same goals after high school and so they may not have the same needs in high school.
Finding ways to support all of our kids includes offering a broad spectrum of classes. During budget adjustments last year, we prioritized maintaining program options.
Importantly, this decision was made with feedback from students and parents (getting this feedback and using it is another strength we have).
As we make further budget adjustments, I would continue to look for budget solutions that would allow us to maintain program options for students.
What else do you want voters in the district to know about you when they cast their ballots in November?
During my four years on the school board, we have accomplished some wonderful things. We have worked to remain on budget and complete a $49.5 million bonding project, entered into a solar garden contract that saves the district an average of $100,000 per year and kept community engagement at the forefront of our work through the Superintendent search and strategic planning process.
I have worked hard to make sure the voices of our students, staff and community are represented at the decision-making table and that our decisions are presented in an open and transparent way for all to see and understand.
I spend hours each week responding to phone calls and emails from community members in an effort to build relationships and trust.
Being a school board member is about more than fighting for a particular agenda item. It is about dedication to our school district and our community.
It is about working together to support our students and all of the unique needs that they may have.
Throughout my last four years on the board, I have shown my dedication to this community and I would be honored to continue to serve for another four years to come.