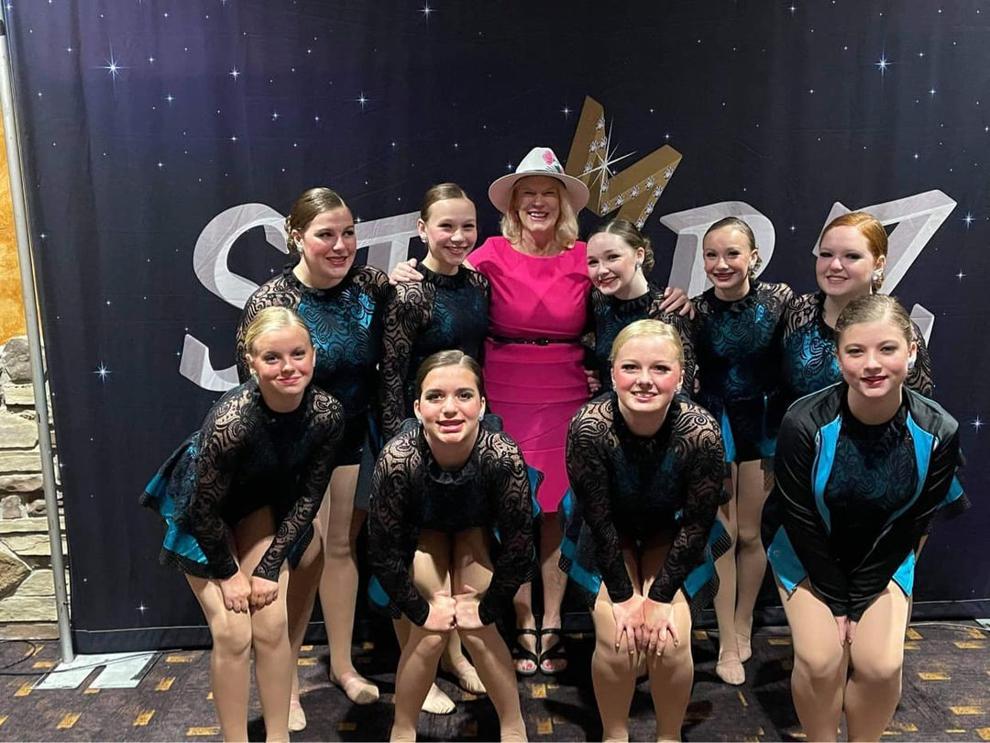 Jan's School of Dance in Hastings, which provides classes in a plethora of dance styles to all age groups, recently celebrated its 40th anniversary.
As part of its anniversary celebration, alumni of the school recently put on a surprise dance performance to honor the school's founder and teacher Jan Barduson Tripp.
Generations of dancers practiced for weeks in secret, eventually gathering for a surprise routine to the Greatest Showman soundtrack for Tripp.
Tripp recently took the time to chat about her anniversary celebration and dance school.
Read about it here:
How does it feel to celebrate the 40th anniversary of Jan's School of Dance?
It was really satisfying. It was exciting because I've known a lot of the kids through the years and a lot of the families, and when I got to the recital they put together it was a huge surprise for me.
It was just amazing to see all the former dancers. It was really a priceless moment for me to see all the people that I taught and pass on some of the love we share for each other.
That sounds very exciting! Can you tell me a bit about your dance school?
Our dance school teaches all subjects of dance, we do a lot of clogging, we have jazz, we do ballet and musical theater. We do all the different subject areas.
We have noncompetition dancers starting at age two and we go all the way through adult.
Basically, we're a family-oriented place. We built the studio so that we could have a large viewing area for families to watch their dancers during the class and we have big viewing windows into our lobby so the brother and sisters, parents, grandparents, whoever wants to can come and watch classes.
We just want to pass on that great love that I have for dance to all the dancers and their families and make everybody feel included in the activity.
What made you want to open up your own dance school?
I was a dancer all my life, I did synchronized swimming, gymnastics, baton twirling, tap and jazz growing up.
That was always a passion I had, and I knew I wanted to be a teacher. So, I decided, way back in middle school, that dance teacher was the perfect option.
I actually just went back through my old stuff and found my seventh-grade yearbook, and it says "what do you want to be when you grow up" and I said "a dance teacher." So, I want to do this for a long time.
I graduated college with a degree in physical education and health and I taught at the high school for six years. I always loved the coaching and I love kids, but I missed the dance.
So, I took a year's leave of absence and opened the dance school and never looked back.
What's your favorite thing about running your dance school and being a dance teacher?
I think just watching the dancers grow. A lot of them start at age two or three and I get to watch them for 15 years. I get to watch them grow as a person from a timid little child and have them grow to love being on stage and following them through their high school and college activities. And I get to see them bring their little kids to dance school.
It's just like being a part of their family and their extended family and the community. Pretty much everywhere I go, I know someone and that makes me have a warm, fuzzy feeling.