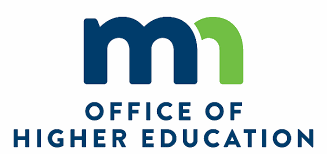 The Office of Higher Education (OHE) has announced new Minnesota Future Together Grants, which will support students pursuing degrees in high need career areas.
The $35 million investment is part of Gov. Tim Walz's allocation of American Rescue Plan funds, and seeks to increase the number of qualified workers for careers in the following areas: health care, business, STEM, industry and technology, education, and public service.
The grants will create tuition-free pathways for eligible students at any Tribal College or public institution in Minnesota.
For spring 2022, Tribal Colleges and public institutions will be able to opt-in to offering the grants for students, with statewide rollout starting in fall 2022.
Eligibility will be determined each semester, based on a student's financial aid profile, with grants ranging from $100-15,400.
Exact amount awarded is based on cost of education after other need-based aid like Pell and Minnesota State Grants have been applied.
Grants will be awarded as long as funds are available, with the program expected to end in 2024.