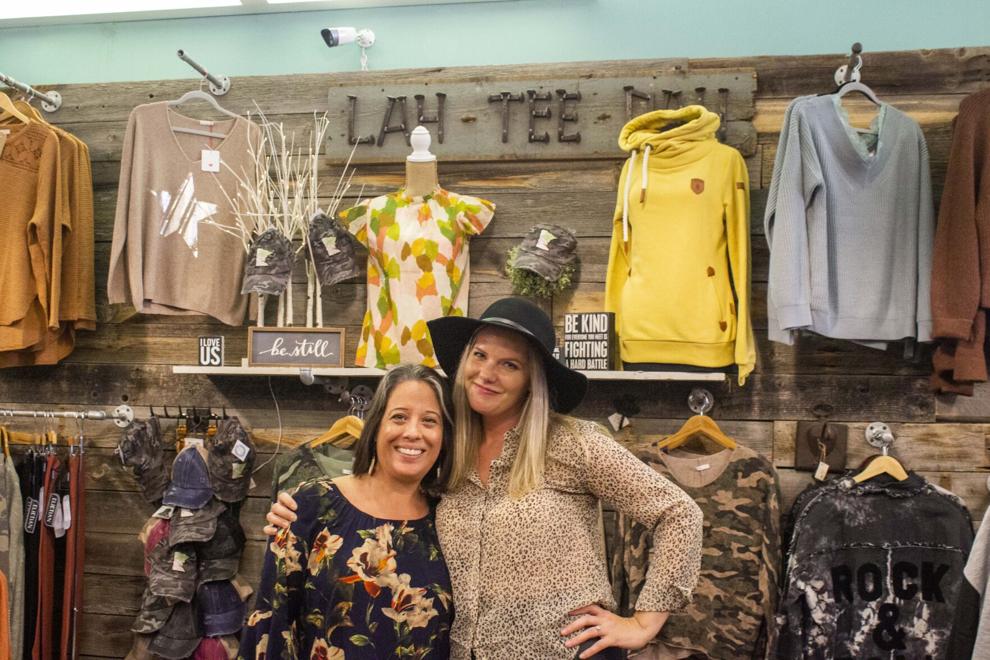 For nine years, Lah-Tee-Dah has been a source of unique clothing and attentive customer service for shoppers in downtown Hastings.
"It's a place where you can walk in our door and feel like you're at home," owner Katie Baringer said.
Lah-Tee-Dah is a small boutique with only four employees, who Baringer said all work hard to provide great customer service and help style customers.
Baringer said she has grown Lah-Tee-Dah's customer base by providing excellent customer service.
"We're known for our customer service," she said. "People always come here and are like 'I know you can help me; I know you've got my back'."
Lah-Tee-Dah specializes in dressing customers or helping them find matching pieces to items they already own.
"Like if people bring in a top, we'll pick out a bottom, or if people have a wedding to go to, we'll dress them head to toe," Baringer said. "We love doing that."
Baringer said Lah-Tee-Dah also provides home styling options where employees "go to people's houses, like elderly that can't come [to the shop] and help them put together a wardrobe."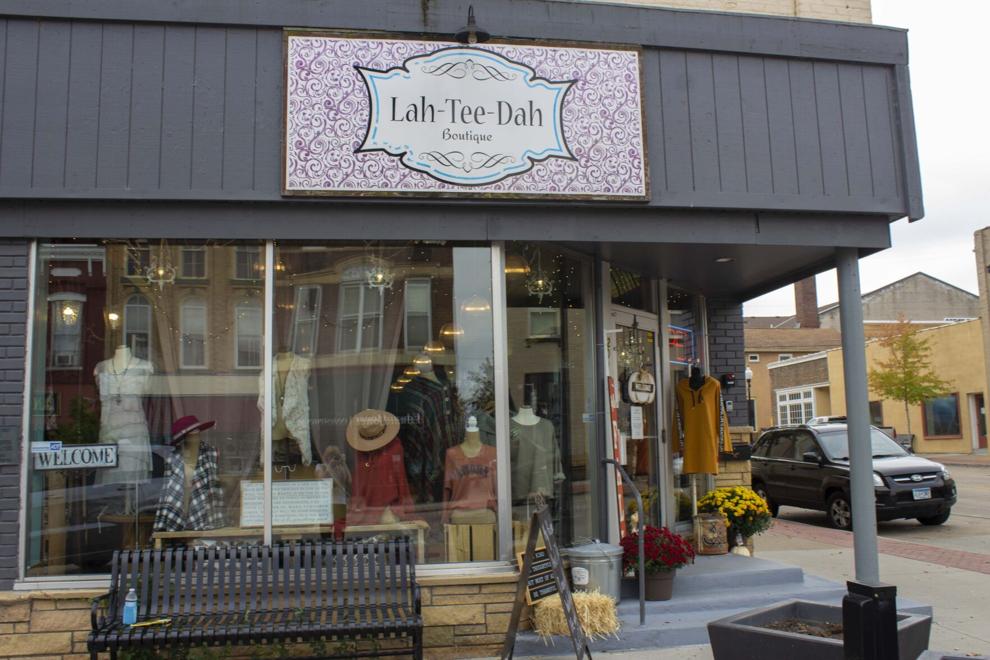 Lah-Tee-Dah only carries a small amount of each item to ensure a unique selection for its customers.
"The coolest part about our clothing is we order from these small vendors who are little like us and have a big dream," Baringer said. "So, our clothing is so unique because they're these little [designers] who are making their own clothes."
Around 90 percent of Lah-Tee-Dah's customers are repeat customers, according to Baringer, because they appreciate the service and unique clothing the boutique has to offer.
"People come down here from Minneapolis, Woodbury, Shakopee and Edina just to come here," she said.
Baringer said she everyone at Lah-Tee-Dah loves getting to know the regular customers.
"You get to learn them by names and their family history and when you get to work with them, they become a part of you," she said.
Apart from the customer service Lah-Tee-Dah provides, Baringer explains customers also love the fun, positive atmosphere in the shop.
"They love our vibe," she said. "They love our music, and they love the sweet smell when they walk in — it's very positive in here."
While a lot of Lah-Tee-Dah's customers are mothers and professionals, employee Carrie Morlan said the customer base is pretty universal, so they sell a variety of items at the store.
"We try to carry something of all ages because some people are out-of-towners, people that are always outside or going out dancing, so it's pretty universal," Morlan said.
While the boutique carries a variety of items, Baringer said she's very picky about the quality of clothes sold at Lah-Tee-Dah.
"It has to be breathable, livable; you have to be able to work in it," she said. "Because a lot of us are busy moms — we're chasing around and you want to look cute, but you want to be comfortable."
Baringer is proud of the clothing lines that she's built up at Lah-Tee-Dah because it's changed over the years to meet the criteria of her customers.
"We listen to our customers, so we changed with the times," she said. "Over those nine years, we've evolved our style to meet our customers' needs."
Baringer said she's very thankful for all of Lah-Tee-Dah's customers for supporting the boutique and sticking with them over the years.