The Minnesota Department of Health (MDH) reported 222 new cases of COVID-19 Oct. 15 and one new death from a 55 to 59 year old Oct. 15.
This week the county had a total of 914 new infections from the coronavirus.
Seven new deaths were reported this week, making this week the highest death toll from COVID-19 since April 2021.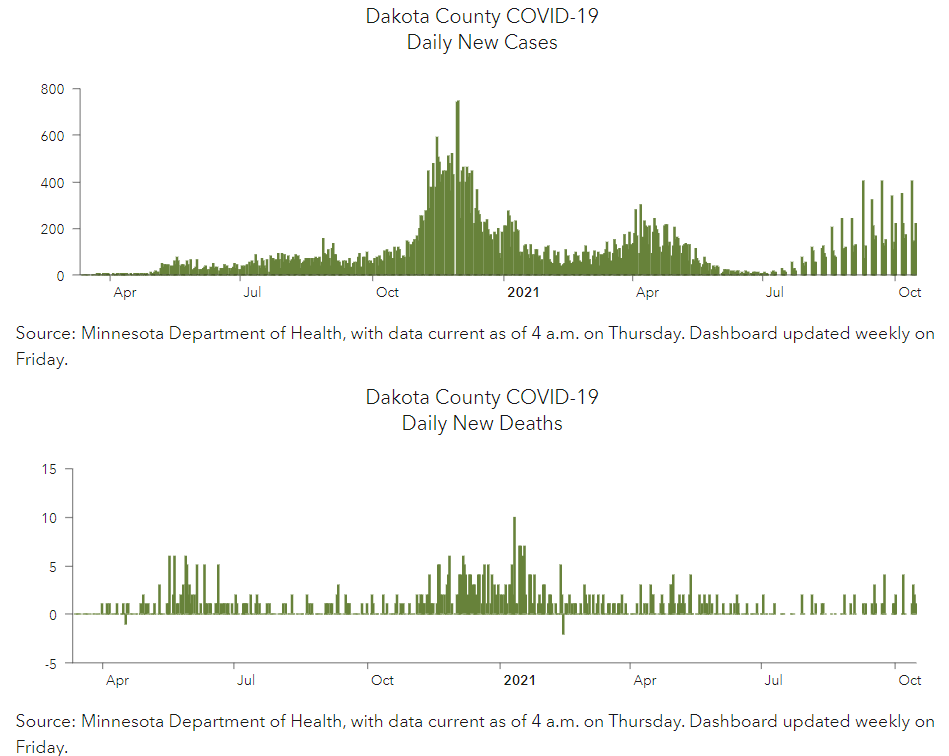 A total of 22 Dakota County are on the Minnesota Department of Health's list of schools that have had recent COVID-19 outbreaks.
Hastings Middle School is the list again from last week and won't be removed  from that list until they haven't had a new case for 28 days, according to MDH.
Each week, MDH lists every school building that's had five or more infections in students and staff over a two-week period. 
The list is updated every Thursday.
Dakota County still remains the third most vaccinated county for COVID-19 in Minnesota among ages 16 and older.
Over 80% of Dakota County residents 16 and older have completed their COVID-19 vaccine series.