Dakota County held the ground breaking ceremony for its bison reintroduction project Friday morning, July 30, at Spring Lake Park Reserve. Before European settlement of what is now Dakota County, about 80% of the land was covered in prairie and oak savanna where bison roamed. The plan is to reintroduce American Plains bison and restore about 160 acres of Spring Lake Park Reserve back to its original prairie and oak savanna environment. 
The project was made possible by a funding of $560,000 from the Environment and Natural Resources Trust Fund recommended by the Legislative Citizen Commission on Minnesota Resources (LCCMR) and approved by the Minnesota Legislature. The money will provide fencing and other infrastructure for the bison to roam and people to watch them. The first bison will be placed in the fall of 2022 and the plan is to have a maximum herd of 15.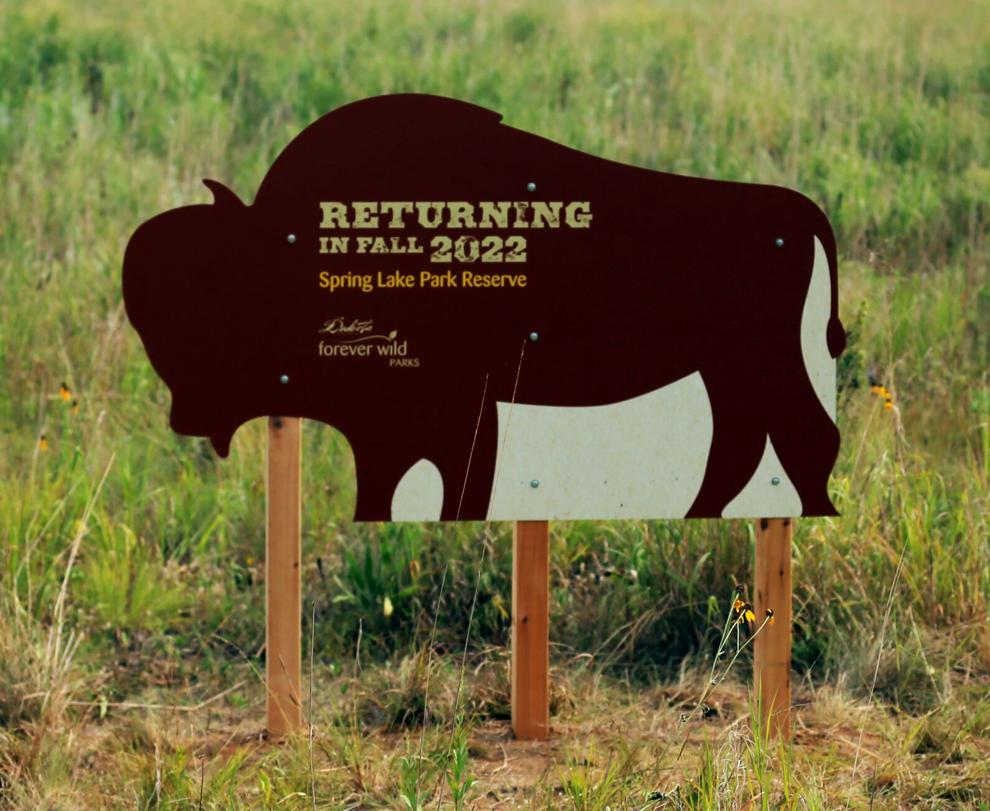 The event was well-attended by representatives from the Dakota County Board of Commissioners -- including County Commissioner Joe Atkins who acted as emcee and Commissioner Mike Slavic who gave the keynote address -- and the Minnesota State Legislature. State representatives Rick Hansen, Tony Jurgens, John Huot and Sandra Masin were there along with state senators Karla Bigham, Greg Clausen, Jim Carlson and Zach Duckworth. Hansen, Bigham, Jurgens and Huot all spoke during the event as well as Minnesota Agriculture Commissioner Thom Petersen. 
Representatives of the Prairie Island Indian Community Tribal Council were also in attendance, including President Shelley Buck, Secretary Johnny Johnson and Treasurer Valentina Mgeni. The Prairie Island Indian Community has its own bison herd under the Edwin Buck Jr. Veterans Memorial Buffalo Project. Buck spoke to the crowd about what bison mean to her community.
"I grew up hearing about the buffalo and that special connection we had to them, but as a child I never had that opportunity to actually experience that connection," she said. "That is no longer the case for future generations. I applaud your efforts to bring the buffalo to the Spring Lake Park Reserve and teach others about the importance of having these animals on native lands. There is a famous saying that those who cannot learn from history are doomed to repeat it. Efforts such as our buffalo project and what you have planned here will help to ensure we do not repeat history."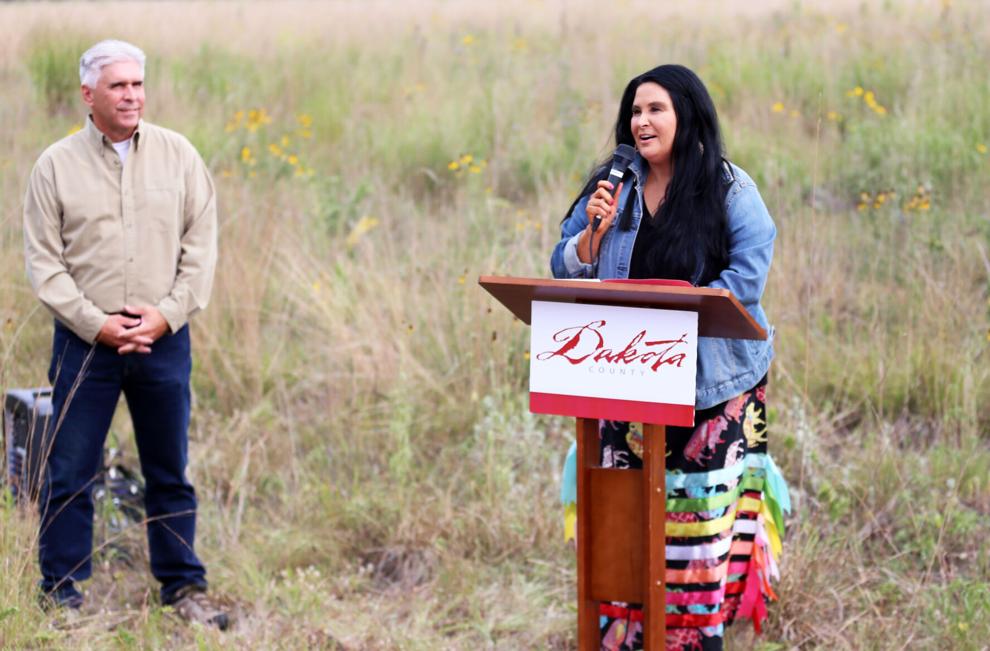 In the early 1800s, tens of millions of bison roamed North America but by the 1900s they were near extinction. However, due to conservation efforts there are now hundreds of thousands of bison on protected and private lands.
Representative Rick Hansen, who helped lead the legislative effort for the project, said that it all comes down to a single world.
"One of the other words we heard during the presentations was 'responsibility'," he said. "I think this is the key word with this effort, 'responsibility'. That we are taking responsibility to restore something that we destroyed, or our ancestors destroyed. We are part of this world, we are part of this natural world, we do not have dominion over it. We are part of it. And as part of that world, we have that responsibility to help take care of that world."
Dakota County will work with the Minnesota Bison Conservation Herd, Minnesota Department of Natural Resources and the Minnesota Zoo to try and create a herd of 500 bison in Minnesota that have no detectable cattle genes. In the past, there were attempts to cross-breed bison and cattle to create better livestock and more calm bison. These efforts fail, but today many bison still have domestic cattle genes in their DNA.